Hopes of back-to-back dashed as Fort Bend Clements downs Coppell 3-0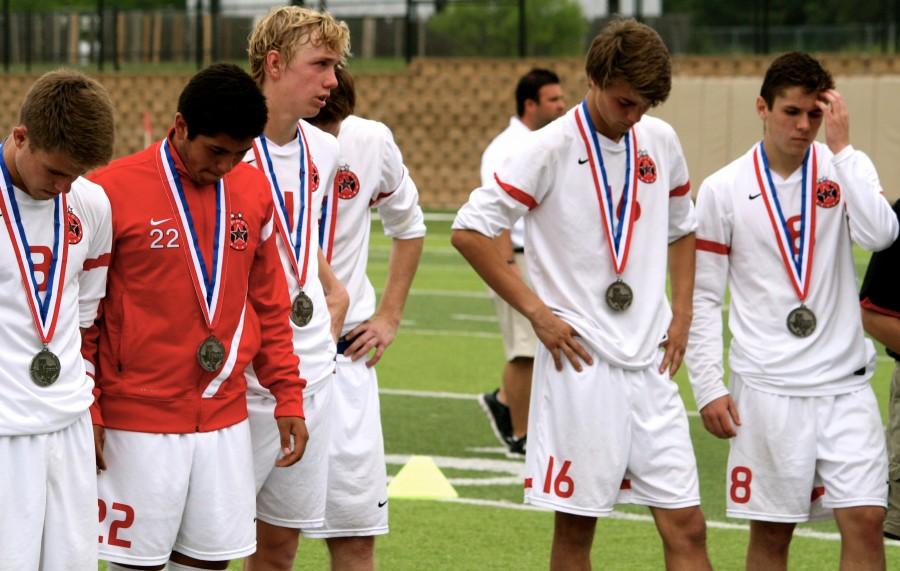 By John Loop
Sports Editor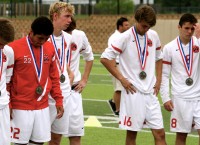 GEORGETOWN-Coppell celebrated last year's state title for a while. And 25 games later, they were back in familiar surroundings.
The Cowboys traveled to Birkelbach Stadium for this weekend's UIL Soccer State Tournament, only to be denied a chance at winning back-to-back state titles by the Fort Bend Clements Rangers, who defeated Coppell 3-0, in Saturday's Class 5A state final match.
After working hard to find holes in McKinney Boyd's 11-man press defense in Thursday's semifinal, Coppell expected the Rangers to use some of the same techniques to control the tempo. What actually happened was the opposite. Clements gave Coppell a dose of its own medicine, staying aggressive on the attack while holding Coppell without a goal for the second time this season.
"We knew what we were coming out against," Coppell coach Chad Rakestraw said. "Some things didn't go our way; some things did for them. You got to give credit to Clements, they played well."
Clements senior midfielder Santiago Padruno put the Rangers in business, booting a kick past Coppell junior goalkeeper Robbie Coens in the 19th minute. Coppell never seemed to recover in the second half, as Clements put two more goals on the board in the second half to end the season.
The loss was Coppell's first to a team from Texas this season. Their only previous loss and shutout had come at the hands of national soccer power Montverde Academy when the team flew to Florida for the Montverde Academy Soccer Tournament in January.
It has been a long hard road for the team to get back to the state tournament, much less the state final match. The Cowboys played an entire season in one of Dallas-Fort Worth's toughest soccer districts under the microscope.
"It's tough the whole way through with a target on our back from day one," Rakestraw said. "At the beginning of the season, I thought we were playing well. Towards the end, you have guys in the mix of club and high school, and they just get worn down a little bit. All in all, to be able to make it back to the state championship with a target on your back the whole time is impressive for these guys."
For the seniors, the bitter resentment of walking off the pitch on the losing side to close the door on their high school career is hard to swallow.
"I'm just thankful for the years I've had here, the teammates that gave up so much for me," senior forward and team captain Chris Madden said. "It's been a blessing playing for this program."