Cowgirl Soccer gets even with 1-0 win over Mansfield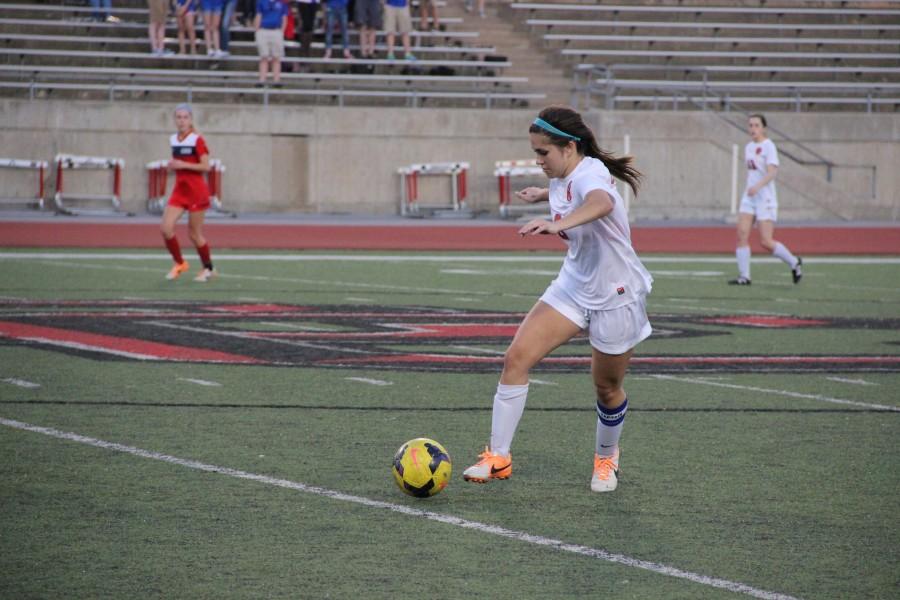 By John Loop
Sports Editor
The 4-2 loss suffered in the area round of last year's UIL 5A State playoffs was extra motivation for the Coppell Cowgirls (13-4-6) to care of business against the Mansfield Lady Tigers (22-2-1).
The Cowgirls, who advanced to the regional quarterfinal match against Flower Mound Marcus, another District 5-5A foe, used one goal from junior forward Sarah King to beat the Lady Tigers. 1-0.
Because of the low scoring game, the match turned into a battle of the goalkeepers. Coppell junior keeper Rachel Johnson out played Mansfield junior Alexa Sanchez between the pipes. Johnson made several spectacular saves, but also got help from her strong back line of defenders, junior Emma Jett, sophomore Madeline Guderian and freshman Sarah Houchin.
"My goalkeeper [Rachel] was unbelievable tonight, and she had to, because that team was great," Coppell coach Chris Stricker said. "Our whole defense played well. Emma was strong on her side, Madeline was great on her side."
Johnson flashed her talent especially in the first half, stopping two shots from Mansfield senior Sydney Leroy, who signed with the University of Dayton in Dayton, Ohio to play college soccer next year.
"Most of our preseason games were 1-0 games," Stricker said. "I really think a tough preseason helped prepare us for the playoffs because we've been there."