Mother's Day brunch: Quiche with pancetta and brie
Simple, elegant and tasty, this stuffed quiche will impress your mother this Mother's Day. Serve alongside a fruit salad or greek yogurt.
1 store bought pie crust
5 ounces pancetta, diced
5 extra large eggs
2 ounces shredded fontinella cheese
4 ounces mascarpone cheese, room temperature
8 ounces shredded brie cheese, room temperature
5 green onions, sliced
1/2 cup whole milk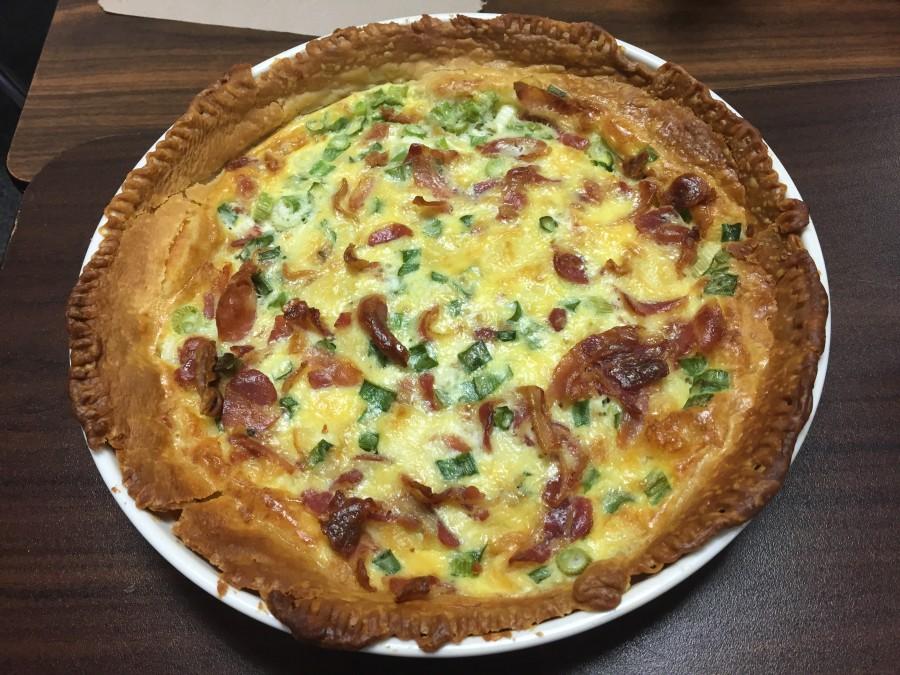 Line a baking sheet with tin foil and place the slices of pancetta over it evenly, making sure they do not overlap. Place in an unheated oven, then set the temperature to 450 degrees F. Keep a close eye on the pancetta: cook for about ten minutes or until it is crispy (not burnt!)
When finished baking, take out of the oven and leave the temperature at 450 degrees.
Butter the bottom and sides of a pie pan; unroll the store-bought pie crust and press into the pan. Poke the crust with a fork to create little holes; this is to make sure the crust stays at the bottom of the pan. Crimp the edges of the crust with the fork. Place in the oven and bake for about five minutes or until the crust is slightly golden.
In a large bowl, beat the eggs with an electric mixer. Add in the milk and room temperature mascarpone until fully combined. Whisk in the shredded brie, fontinella and diced scallions. Break up the crispy pancetta into big bite size pieces and put into the egg mixture. Pour into the cooled crust and bake for about 15 minutes, or until the mixture has set and the top is golden.
Cool the quiche for ten minutes and then remove from the pan. Cut into wedges and serve warm.