Super Bowl XLVIII halftime show satisfies during lackluster game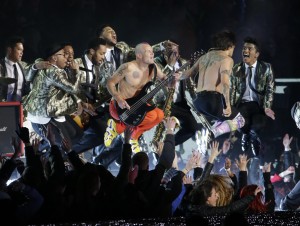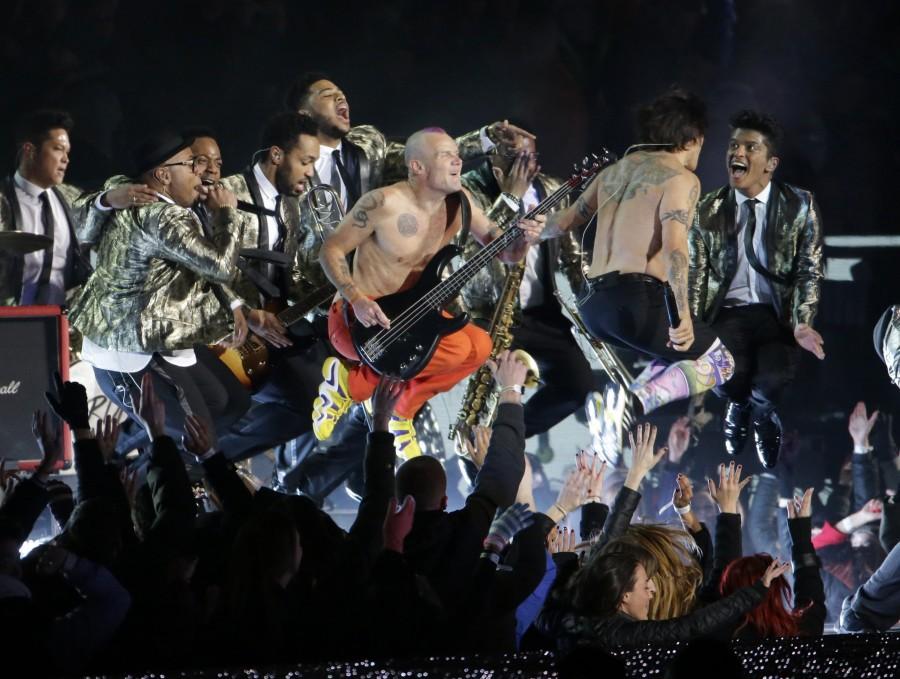 By Stephanie Alexander
Entertainment Editor
Not going to lie, the only reason I wanted to watch last night's Super Bowl was for the halftime performance. Being a huge fan of the Red Hot Chili Peppers and Bruno Mars, I was very satisfied, good thing there was no electric blackout because this was one of my favorite halftime shows yet.
Starting off with "Locked Out of Heaven", showing some dance moves and an amazing drum solo, within that one song the halftime show was very impressive. Mars went into his other hit song "Treasure" and "Runaway Baby", but instead of ending the song, all of Met Life stadium was chanting "Give it away, give it away, give it away now" and out form behind Mars erupted the Red Hot Chili Peppers.
Mars is such a multi-talented artist and Red Hot Chili Peppers are simply extraordinary. I was a little upset that they only  performed "Give It Away" and just disappeared. Even though playing just one song, RHCP went all out and everywhere as usual.
The troops' messages to their loved ones while Mars sang "Just The Way You Are" tugged on heartstrings and you could probably hear a chorus of "aw's" throughout the living rooms of America.
Having seen both of those artists live in concert brought back my concert feels and memories. It was an amazing performance, and neither of those artists came short of the mark.