Cross Country finishes season strong at District Meet, Vickroy qualifies for Region I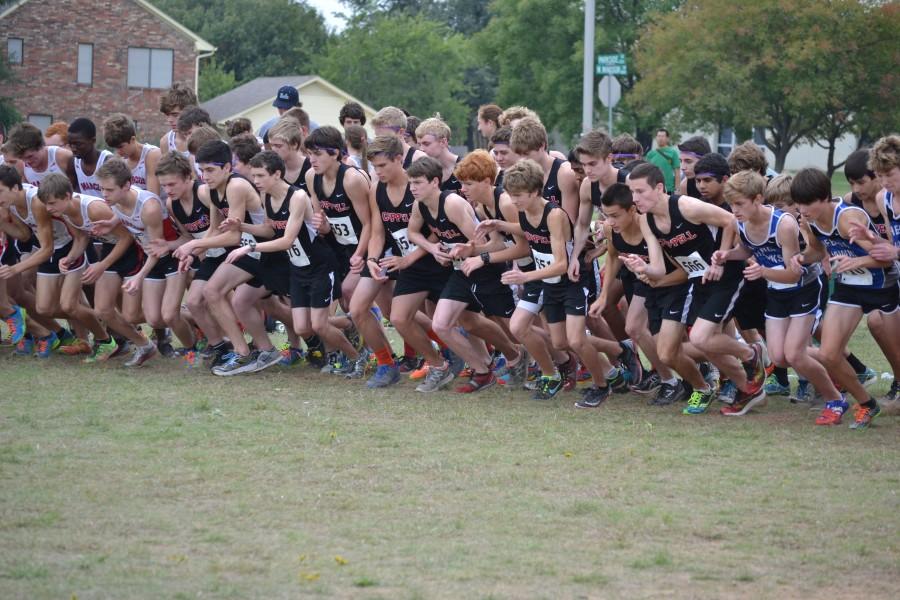 By Elizabeth Sims
Enterprise Editor
Despite a 1 p.m. start time, a looming chance of rain and tough competition, the Coppell Cowboys Cross Country team was determined to finish its season strong at the District 5-5A Meet on Oct. 26.
Per usual, the Varsity girls kicked off the meet with senior Gabrielle Olivas, juniors Jessie Cranmer, Paskalina Bourbon and Grace Barden, sophomore Laura Taylor and freshmen Ashley Scrivner and Tara Adhikari representing the team. With stiff competition from Marcus, Flower Mound and Hebron, the Varsity girls finished fourth overall.
The Varsity boys followed suit, with seniors Carson Vickroy, George Fairchild and Justin Armenta,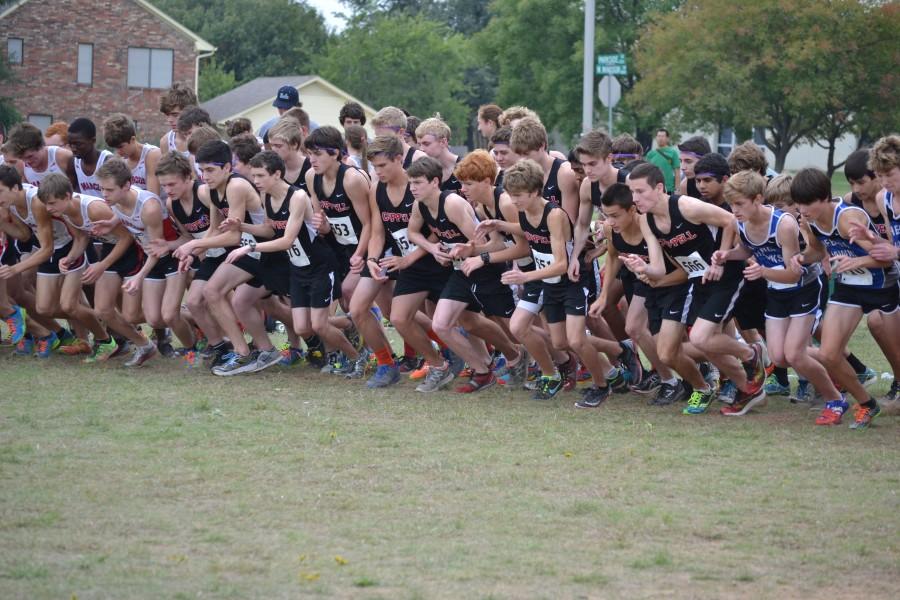 juniors Josh Thomas and Leo Fan and freshmen Alan Huo and Troy Briscoe. Again, the tough competition landed the team a fourth place finish, but Vickroy's eighth place finish in the individual standings earned him the sole place for Coppell in the Region I Meet at Mae Simmons Park in Lubbock, Texas on Nov. 2.
Coppell's JV girls rounded out their season with a second place finish as a team, falling only three seconds behind Marcus in total time. Junior Dayton Perry crossed the finish line in seventh place, with senior Stephanie Bilka and juniors Skyler Watrous and Kiera Floyd rounding out the top 10.
To conclude the meet, the JV boys took to the course, with junior Noah Freedman and senior Trevor Stiff
finally able to run after being out for the season for medical reasons.
At the end of the race, Coppell and Flower Mound were tied for third place after comparing the times of their top five finishers. A tiebreaker examined the times of their sixth place finishers, and Coppell came out on top thanks to senior Chandler Moake's time of 19:07 (23 seconds faster than Flower Mound's sixth place finisher).
With the season officially over, the team can look forward to a little
more rest in the off-season and cheering on Vickroy as he competes in the Region I Meet.