Asian culture in America is taking center stage in 2018, and that's a good thing for all of us
Crazy Rich Asians, which has grossed more than $35.3 million since hitting theaters two weeks ago, is only getting richer. It has become a critically-acclaimed box office hit, with a 93 percent on Rotten Tomatoes and plenty of public favor to go around. Everyone, Asian or not, is a little obsessed.
I remember the strange and overwhelming sensation of sitting in the theater with my mother as the movie began, launching immediately into a Chinese jazz song. Despite the cheery tune, I felt a sudden urge to cry as I watched the opening credits flicker by.
For decades, Asian actors have been confined to roles that are, at best, narrow and generalized, and at worst, downright derogatory. Asian men are either sterile or effeminate to the point of comedic relief, while women are taken to the opposite extreme of hypersexualization. If we aren't Jenny Parker's quirky brainiac of a best friend, we're the exotic geisha with sad, wanton eyes you encounter at a Japanese hot spring.
Crazy Rich Asians defies these expectations – and in defying them, enchants audiences with something we don't often see: a realistic portrait of Asian-American culture and experiences, without the condescending narrative to make digs at our accents or eyes.
More and more in recent years, Asian culture has grown into a huge point of interest for Americans. Chinese takeout is as common as ordering pizza, while boba milk tea, a popular Taiwanese drink, has made its steady climb on nearly all of my friends' list of favorite drinks. From 2009 to 2015, the number of Americans studying Mandarin has doubled.
On a local scale, this change in attitude is noticeable. I don't remember when it started happening, but opening my lunch box to reveal fried rice or dumplings now earns me unabashed pleas from friends to steal a bite, rather than strange looks and complaints on the "funny smell."
"Different aspects of Asian culture have risen through media [in the past five years]," said Coppell High School senior Courtney Chen, a second-generation Chinese-American. "For example, I used to be so embarrassed about drinking boba. People thought it was weird or gross back then, and now, through media, it's gotten popular."
This shift is particularly evident in the entertainment industry. From Korean boyband BTS's exponential rise to international stardom in 2016, to the recent releases of Asian-centric movies, such as Crazy Rich Asians and To All the Boys I've Loved Before, an adaptation of author Jenny Han's popular book series of the same name, it's becoming increasingly clear Hollywood is finally open – and actively trying – to include us on the big screen.
Why now? Possibly because they've discovered it sells. With the recent successes of minority-led films such as Black Panther and Get Out, a clear message is being sent out: people want to see unique, diverse stories being told. In fact, as these projects consistently garner raving reviews and rake in millions of dollars, they have begun to expect it.
Such a development marks a watershed moment – and should be recognized as nothing less than a milestone in Hollywood.
Asian-Americans inhibit a unique space in the American melting pot. We are minorities, yet don't often suffer the most immediate hardships that come to mind. With low incarceration rates, high average incomes and both academic and professional success, we seem to enjoy nearly the same benefits as white Americans.
Yet, we are also consistently portrayed as weak-willed, deceptive and effeminate – making it easy to never quite take us seriously, and to take our silence as submission. Worse, this silence begets even more silence. For Asian men and women, depictions of our race in the media – especially positive and organic ones – are far and few.
Growing up, I never once felt American, despite being born in Dallas and speaking flawless English. After all, everything I consumed for entertainment – movies, television shows, books and more – featured the same symbolic standard of America. Blonde hair. Blue eyes. Tan skin. It didn't matter that my school had other Asians. We collectively felt invisible.
On the few occasions we did find ourselves on a screen, they resembled fun house reflections, warped and missing pieces.
In exchange for being Asian, it seems that something else intrinsic to our identities must be stripped away, whether that is our attractiveness, confidence, popularity or shot at a happy ending. By being more Asian, we become less real. In Hollywood, we are never a whole person – merely an amalgamation of poorly fleshed-out, half-way ideas on what an Asian-American experience might look like.
In Crazy Rich Asians, Rachel Chu (Constance Wu), as a leading lady, affords us no one-dimensional stereotypes – she isn't socially awkward, extraordinarily gifted in math or a "foreign beauty". She's just a regular American girl with good principles. Smart, yes, but about a million other things, too – just like a real person.
"I do like to see Asian characters portrayed away from the stereotype, and what we're expected to be," Chen said.
There is something incredibly emotional about finally seeing well-rounded Asian-American characters stand in the spotlight – and there is triumph in it, too, for all of us.
My culture in America is no longer the strange, alien thing it once was 10 years ago. This bodes well for everyone, Asian or not.
Regardless of where people come from and who they are, representation – even if it isn't their own – plays a crucial role in facilitating conversations. When we learn about cultures in the unfiltered, authentic manner with which Hollywood is increasingly choosing to approach these projects, we also learn to respect, empathize and connect with those around us. We become kinder and more open-minded. We ask questions in broader contexts and propose solutions that can meet the needs of multiple groups.
Perhaps, most importantly, getting to intimately understand the workings of another ethnic group is the best reminder that we are all remarkably similar. We love and hurt, we yearn for things, we ache when our  voices aren't heard.
Strip away our skin color – and you'll find we've lost very little of the things that matter most.
Follow Kelly @kellylinwei.
View Comments (4)
About the Contributors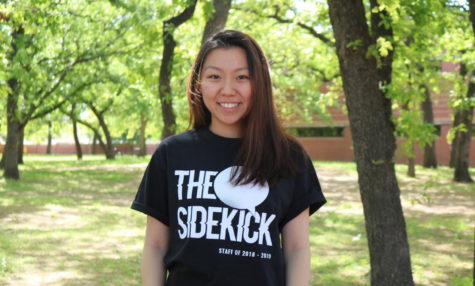 Kelly Wei, Editor-in-Chief
Kelly Wei is a senior staffer, serving her third year as Editor-in-Chief. In her free time, you can probably find her hiding out in a boba cafe with her...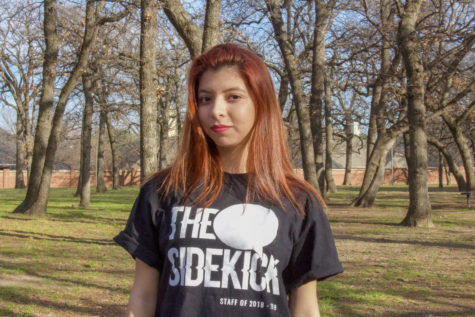 Laura Amador Toro, Staff Photographer
Laura Amador Toro is a junior and second year staffer on The Sidekick. She moved to the United States three years ago from Colombia. In her free time she...