Finding strength
Students, teachers share difficulties dealing with domestic violence, how they overcame it
Blue and red lights were flashing outside the window, I could see several police cars lined up around our curved driveway. I was nervous, thinking to myself 'what is going to happen? Will my family be OK? Did this really just happen?'
Moments before, my mom was lying on the bathroom floor, a victim of my father's assaults. Kalei, my older sister, stood in my mom's bedroom crying at the fact she could not protect my mom. My oldest sister, Cherisse, stood crying, holding her neck which had been almost crushed by my father's hand. And I was standing in the midst of the chaos, not registering what just occurred.
Outside the window you could faintly see the outline of my father running, trying to get away. Before he was able to escape, a group of cops swarmed my father. He was then charged with family domestic violence.
The house that once had happy memories was filled with only misery and sorrow.  
For half of my life, I was a victim of domestic violence. My father was a great man but when he would drink or abuse drugs, he was no longer there. He was a hurt man who wanted to punish the world for a life of pain he, himself endured.
After years of abuse, my mom could not take it anymore she knew if she did not leave my family would not be here today. My family then got a protective order and fled to Oklahoma in hopes to change our future.
Domestic violence is a pattern of controlling behaviors that one partner uses to get power over the other, resulting in physical violence, threat, mental abuse and sexual abuse. Eighty-five percent of domestic violence victims are women and 25 percent of women worldwide will experience some type of dating abuse, according to DoSomething.
Domestic violence can affect anyone, as it does not matter your economic background, race or gender. Many victims of domestic violence do not always show signs of being a victim and most do not share with others. Therefore, people should remain sensitive when talking to others who may have been a victim.
For most of the childhood for one Coppell anonymous senior, it was similar to the typical family. It was not until her family immigrated from Mexico to the United States in 2006 that problems started to arise. Her life shifted from a regular household to a much more chaotic home.
"My brother was maybe about 16 whenever…  Our dad was getting more physical," she said. "At first he started hitting my mom more than anything else and I thought it was because, well I was not necessarily sure, why. I just remember coming home one night and I noticed our family shifted from being very healthy to just not so healthy."
She could see her family falling apart.
"I came home from work and my mom was pretty much having a mental breakdown, she started throwing books and throwing everything. I think I came in at the wrong time, so she pretty much, essentially, started beating me," she said. "That's when it started to shift from my mom and dad being violent to each other, to them being violent to my brother and I."
Eventually her brother moved out, leaving her to face her parents alone. Without her brother there, things progressively got worse.
"Whenever my mom was arrested, not my father but my mom, there was my dad, I and my brother that came one night," she said. "We just all happened to be in the wrong place at the wrong time and my mother had another mental breakdown and started going violent on everyone."
Her mom was charged with first domestic violence and sentenced to a year in jail. She will be going to college in the fall and believes being away from her parents will allow her to grow. She feels stronger and believes being a survivor of domestic violence has really affected who she is as a person and will make her a better person.
Unfortunately, many families affected by domestic violence are not protected by the Criminal Justice System. Families may apply for a protective order which tells the abuser they are not allowed 500 feet from where you live or work. However, this does not ensure the safety of the family. Any abuser can still show up on property and if law enforcement does not act quickly, the results could be extreme.
According to National Coalition Against Domestic Violence, one in four women and one in seven men have been victims of extreme physical abuse by a spouse or intimate partner. Domestic violence affects many families all over the United States, as one in 15 children are exposed to violence and 90 percent of these children are eyewitnesses.
Growing up in a household that has domestic violence affects children severely. Many children often feel anxious, fearful, powerless and worried for siblings or other relatives, according to Domestic Violence Roundtable.
A Coppell High School substitute's wife was abusive verbally and physically.
"Abuse is not totally reserved for women only, it happens to males too," he said. "It's not always physical, in my case it was both, mental and physical. I had a wife who was very lovely person, very talented person but very insecure and could not handle her alcohol. Day by day, month by month, year by year she got worse."
According to Verywell, 92 percent of domestic violence cases reported drug or alcohol consumption on the day of the assault.
"One point when she would drink she would get mean and sometimes even hit me… It got worse for me and I did not want to divorce, at the time I was Catholic and divorce isn't something that you do," he said. "One morning I woke up and she was standing over me with a kitchen butcher knife and then I ran away from home. In fact, I married a person who was in an abusive family and she as a child left."
He left his wife in hopes of finding a better future. A few years later, he met his present wife and now lives happily.
"I really don't think I'm a better person, if at all because I was no longer around an abuser," he said. "The same person only immensely happier. I accredit my 28 years with my wife and partner I truly love."
Being a victim of domestic violence does not mean you are inferior or weak. In fact, many victims of domestic violence are strong for they have witnessed the cruelty of the world.  
Although, my childhood was filled with anger and hatred, everything that happened shaped me into the person I am today.
I am a strong independent person that will not give up. In high school, I have struggled a lot and at many times I felt like giving up but I did not. As my mom is always working I cannot ask for help because I know she is struggling herself.
I have maintained a job throughout half of high school. I have always loved working and sometimes I find myself prioritizing work instead of school. Work has been a getaway for me, I can be myself and not worry about peers or others judging me.
I still am very affected by my childhood but I do not let it define my life. Many times I have panic attacks, especially, if I am around confrontation: yelling, or even if someone speaks about abuse, I have flashbacks.
For a long time, it was hard for me to be myself and open up to others and I still struggle with that. However at the end of the day, I know I have my mom, my sisters,  and my close friends to support me. I know I am not alone.
About the Contributors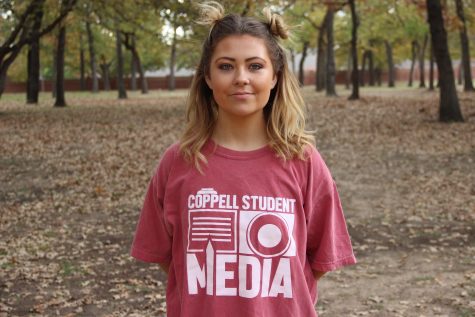 Riley Galloway, Staff Writer
Riley Galloway is a junior at Coppell High School and a first year Staff Writer for The Sidekick. Riley enjoys watching comical movies with friends and...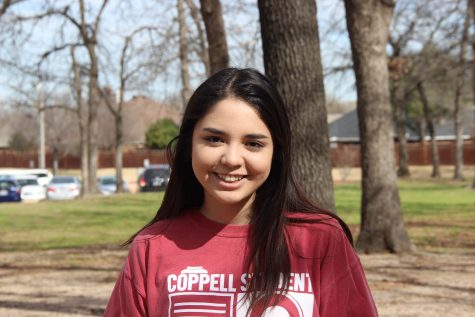 Kelly Monaghan, General Photography Editor
Kelly is a senior at Coppell High School and the General Photography Editor of the Sidekick. She is an expected diploma candidate in the International...