State universities not places to "end up"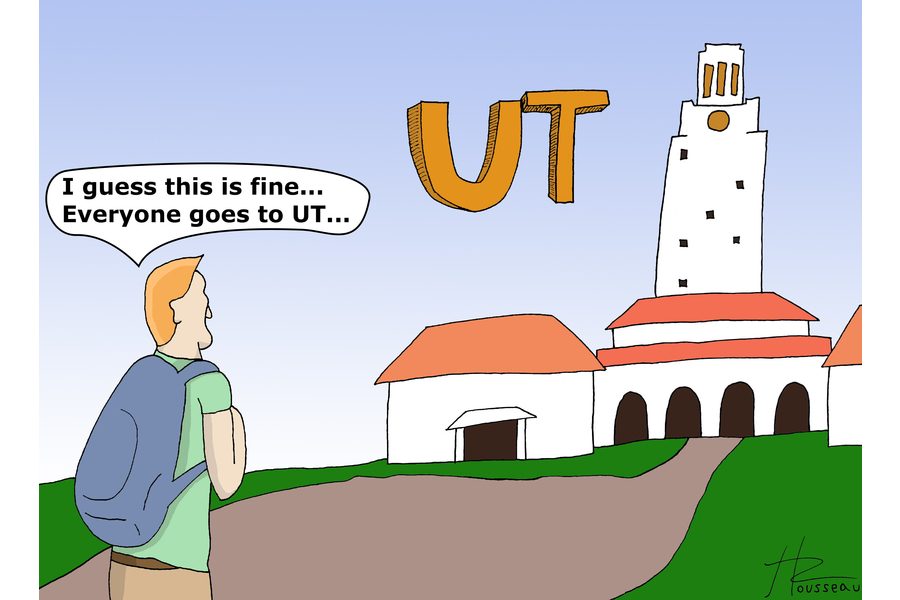 The academic climate of Coppell High School has a reputation for rigorous academics and competitive students, all aspiring to attend the nation's top universities. While this brings benefits ranging from excellent statistics for CHS and successful alumni, the repercussions are apparent, as well.
High stress levels and low self confidence levels are just the tip of the iceberg of what students face when they are immersed in a community that thrives off of comparing people. This situation is especially alarming during the college application process.
CHS, one of the top 500 high schools in the country, sends students to prestigious universities year after year. In the 2016 graduating class, multiple students enrolled in Ivy Leagues and similar colleges, such as the University of Chicago and the Massachusetts Institute of Technology. While this is an incredible accomplishment for those who attend, those who do not often feel that they have failed.
The CHS culture includes teenagers who refuse to accept less than perfection. This is why so many students see Ivy Leagues as successes and state schools as failures.
This idea of "ending up" at certain universities, such as the University of Texas at Austin and Texas A&M University, has increased greatly due to the comparative nature students have.
While UT Austin is nationally ranked sixth for its business program according to US News, many CHS students feel almost disappointed when they attend. They feel that they are following the masses and have failed to be exceptional.
This is the mindset that needs to change. Every student deserves to feel that their work in high school has paid off. Rationally speaking, how could attending a university that is in the top 10 for multiple academic programs while being affordable be considered a "failure"?
Frankly, nobody deserves to believe that they are "ending up" at a university. Students need to feel more honored that they are being accepted to such amazing schools and not devaluing them simply based off their false prejudices. After actually spending time at state universities, the same students who felt disappointed in themselves now feel that they have truly found the right place for them.
"The people and the programs changed my perspective on UT," UT sophomore Vanya Sharma said. "The people have honestly become my family. I am becoming more well-rounded and learning business-necessary soft-skills. These programs are unique to UT, and I have great pride in them."
Sharma is a Business Honors and Plan II sophomore at UT Austin. Though Sharma admitted that UT was once her back-up school, she concludes that it has been a fulfilling experience.
What needs to be articulated is that whether students attend an Ivy League or a state school, they should feel proud of themselves and their hard work. Students enrolled in state universities are not following the masses". They are taking a path that is best suited for them. Regardless of the large CHS populace that attends Texas state schools, at any school people are bound to meet a wide range of individuals, experience new things and enrich their individual selves.
Follow @Rutuja_Joshi on Twitter
About the Writer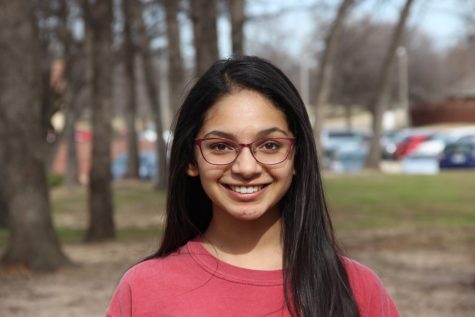 Rutuja Joshi, Staff Writer
Rutuja Joshi is a staff writer for The Sidekick. She especially enjoys writing articles in Opinions and Entertainment. A senior at Coppell High School,...