Pep rallies establish unity, deserve appreciation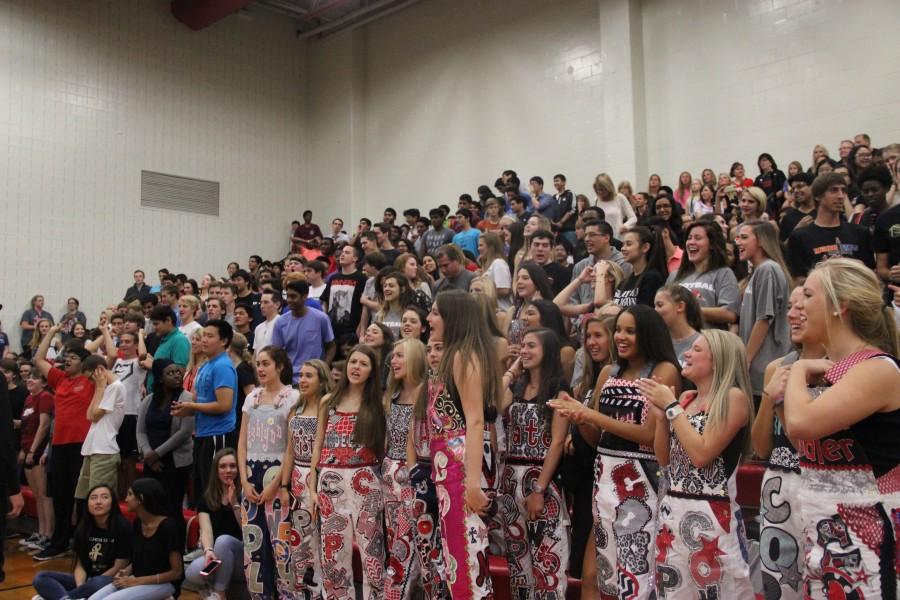 By Maggie Theel
Staff writer
@magggggiee
Complaints of pep rallies being dumb or a waste of time run rampant around school hallways, with some complaints even coming from teachers. Students' indifference towards pep rallies negates the hard work that many of their classmates put into each event and their negativity is detrimental to the school spirit that unifies students.
The school staff and many students that organize each pep rally have made a concerted effort to make pep rallies a fun experience for the entire student body. The Silver Spurs create a comical skit for each pep rally, tailored to fit whichever school the Cowboys are taking on that night; the cheerleaders and Lariettes work hard to perfect various routines and dances.
The band rehearses for an obscene amount of hours every week, and although they do not march or perform their most difficult pieces at pep rallies, they work hard to provide fun, exciting music. Despite their hard work, these students' performances often go unappreciated by their classmates.
Starting this school year, assistant principal Sean Bagley has begun to allocate his pep rally duties to students like senior Plunger Boy Ben Kelly in an effort to make the pep rallies a more student oriented event. The pep rallies are student led, each rally has a creative theme, but not even the class spirit competition is successful in engaging all of the students.
Pep rallies are meant to get students excited for the upcoming football games, but other sports programs like volleyball and cross country are also recognized. The purpose of pep rallies is to encourage school spirit and support the students being honored, and although pep rallies are not intended to put these athletes on a pedestal, students who are not involved in these extracurriculars may feel left out and subsequently retaliate with an apparent lack of school spirit. Despite the combined efforts of many programs, pep rallies at Coppell High School are ineffective because of many students' flagrant disinterest.
A stadium or gym full of disinterested, passionless teenagers does make pep rallies a genuine waste of time, but with a change of attitude, pep rallies can become such an important facet in building school spirit. 'School spirit' may seem like a trivial concept to many, but having and maintaining a sense of unity among students and staff is pivotal in creating a positive everyday environment. As a school, we all need to support each other in our diverse activities and interests. It is so important to support each other, especially in a school with thousands of students where it is easy to get lost in the crowd without something to unite everyone.
While not all students are athletes, and some may not even be interested in sports, showing a genuine interest in the success of fellow students is essential in promoting a sense of solidarity.
Students with elitist mentalities who think that they are too good to cheer at pep rallies or attend sports events are missing out on experiences that are intrinsic to high school. We only get to spend four years with these classmates at this school; soon these pep rallies and football games will not be a part of our lives anymore.
It is time to be passionate, it is time to start appreciating your classmates and to start contributing to your own high school experience.