Girls golf places for first time ever at state tournament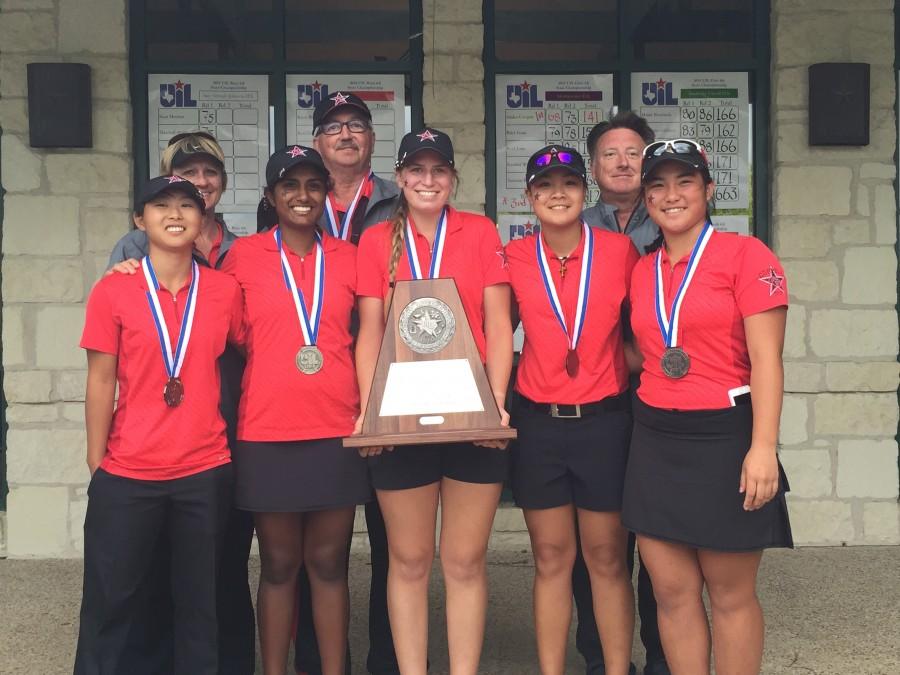 By Alex Nicoll
Editor-in-Chief
@NicollMac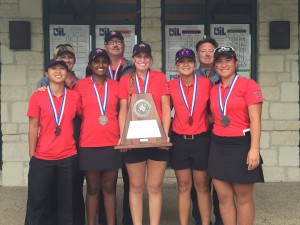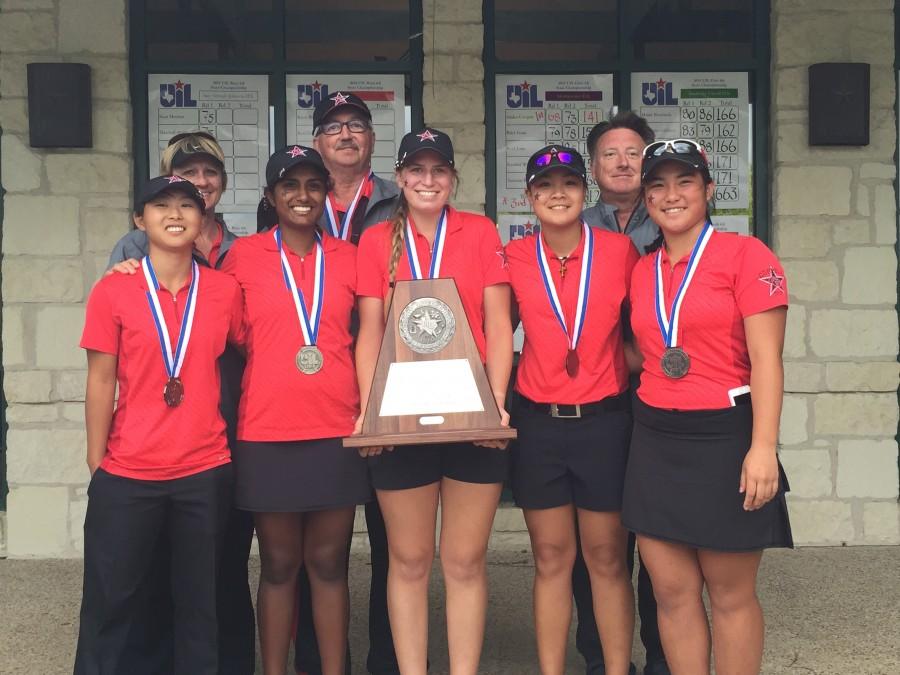 For the first time ever in the history of the girls and boys golf programs at Coppell High School, a team brought home a trophy from the state tournament after the girls won second at the Class 6A state golf tournament.
However even with that impressive feat, the team still was not satisfied.
"We were thrilled with second but just a little disappointed that we [eight strokes] behind first, which was our goal the whole year," assistant golf coach Jan Bourg said.
After placing fourth the past two years, the girls team made it a goal to finish first and place. While the team placed, it fell eight strokes short of first, which was taken by Lake Travis. Coppell shot 310 on the first day and a 298 on the second day for an overall score of 608.
"Our girls were very determined this year to get a medal," Bourg said.
Coppell is one of three teams that shot better the second day, despite the worse weather conditions.
"We were able to comeback on day two, and we usually shoot better on day two than day one and most teams can't do that. We always knew no matter where we were after day one, we could come back," Bourg said.
"These girls are that mentally tough and that experienced," Bourg said. "They were determined to grind it out."
Two of these girls, sophomore Grace Do and senior Sol Lee, placed in the top 10 in individual results. Do finished fifth after shooting 72-74-146 and Lee finished ninth after shooting 76-73-149.
"I had goals set from last year to make it in the top five and I did that, so it felt good to lead the team and get scores that helped the team," Do said.
Do, a first team All-State selection, attributes the team's success to the camaraderie that was built over the past few years
"Last year we just got to know each other and this year we were just friends and were comfortable around each other," Do said.
| | |
| --- | --- |
| Player | Score |
| Grace Do | 72-74-146 |
| Sol Lee | 76-73-149 |
| Chaithra Katamneni | 79-74-153 |
| Janane Tan | 87-77-164 |
| Payton Cupstid | 83-85-168 |