Cowboys baseball faces Bell in first district game of the season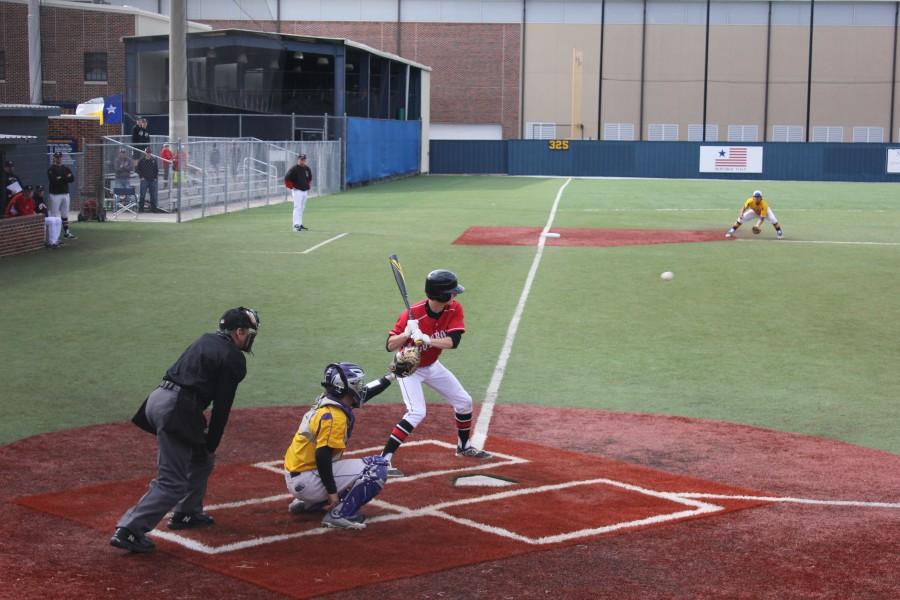 By Alex Nicoll
Editor-in-Chief
@NicollMac
Coming off a 2-2 performance in the Scotland Yard tournament over spring break, the Coppell Cowboys (8-2) baseball team looks to bounce back when it plays Hurst L.D. Bell (7-4) on Tuesday at 7 p.m. at the Coppell Independent School District Baseball Complex.
It is the first District 7-6A match-up of the season for both teams and for the Cowboys it signals the start for their goal of the district title.
On the mound for the Cowboys is senior pitcher Jensen Elliott. Elliott last pitched in Coppell's 3-0 loss to state-ranked Rockwall-Heath on Thursday. He did not make it out of the third inning, giving up all three runs, but finished with three strikeouts and only one walk.
Junior first baseman Marco Navarro has been on a hot streak going 3 for 9 with a walk, double and home run in a span of four games. He jumpstarted the 10-0 win over Fort Smith (Ark.) Southside with his three-run shot for the first runs of the game.
Sophomore shortstop Jacob Nesbit has also been on a tear going 5 for 11 in his past four games with two RBIs and three stolen bases. Sophomore infielder Campbell Shultz, who was called up from the JV Red team last week has had success in his limited action as a pinch-hitter with three RBIs and the game-winning hit in Coppell's 1-0 win over Rowlett.
For Bell, senior infielder Jordan Satterwhite leads the Blue Raiders in RBIs and junior utility player Mason Peterson leads the team in batting average, hits and doubles. Both are players the Cowboys need to be cautious of in the game but the team is not changing its approach to the game.
"We're going to have to do the same thing we've been doing," Coppelll coach Kendall Clark said. "We're going to have a good practice Monday and L.D. Bell's [pitcher] is going to be the same thing as [Southside pitcher Hunter Pogue] so that's what we need to do."