Arguello records hat trick in lopsided 11-1 victory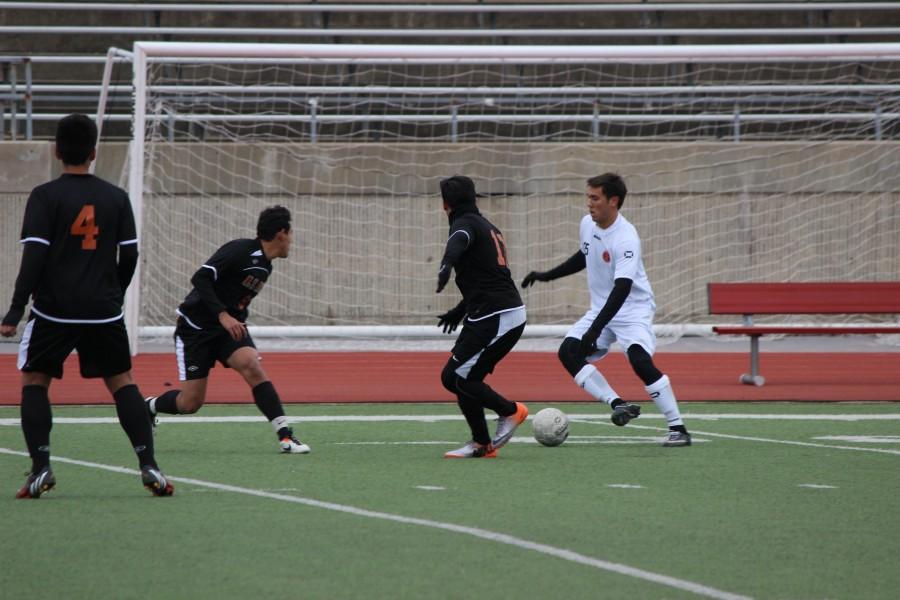 By Alex Nicoll
Editor-in-Chief
@NicollMac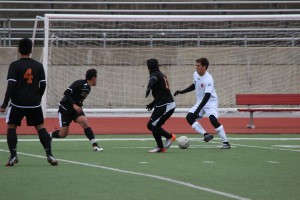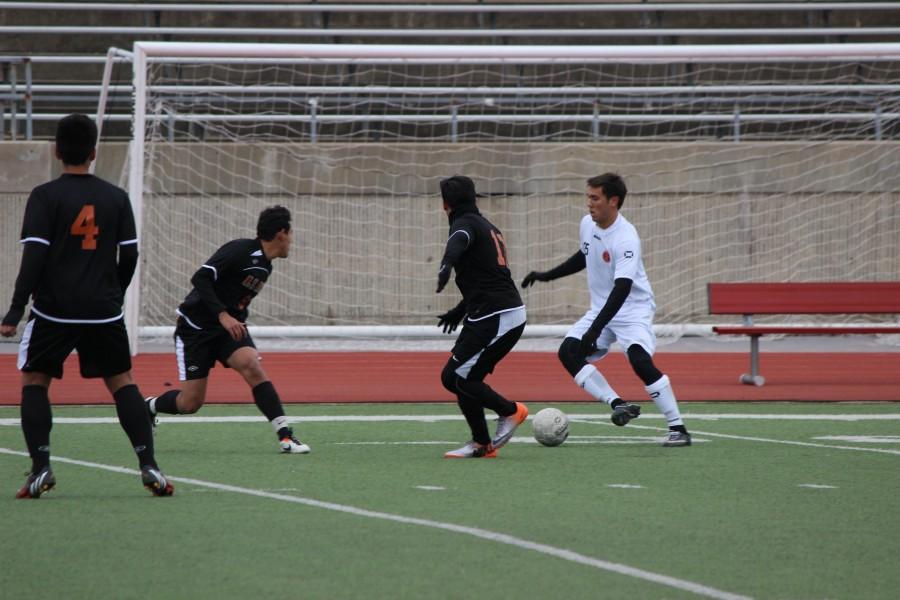 After preaching about his team's need to convert more opportunities, coach Chad Rakestraw kept reiterating the point Saturday.
"Honestly I didn't care what the score was as long as we finished some opportunities," Rakestraw said.
It seemed that the Cowboys listened to their coach, defeating WT White Longhorns 11-1 Saturday in the North Texas Elite Showcase Soccer Tournament.
Coppell dominated from the beginning of the game with junior Andrew Grimmer scoring in the 4th minute of the match. Senior Ryan Brinda followed up two minutes later to put the score at 2-0 with the first five minutes.
Brinda finished the day with two goals, his second coming in the 41st minute.
"Overall we played pretty well and moved the ball well and came out with a good result," Brinda said.
Going into halftime, Coppell was up 8-0 over the Longhorns. In the second half the Cowboys only knocked in three goals with senior Jake Shumate scoring twice, once in the 67th minute and the other right before the game ended, to close out the route of WT White
"It was good to score some goals," Rakestraw said. "We created a lot of opportunities and finished them today; that was the difference."
The Longhorns scored off an indirect free kick in the 73rd minute to avoid the complete shutout at the hands of the Cowboys.
On a day where it appeared almost everyone scoring, senior Roberto Arguello stood out among the crowd with the match's only hat trick.
"Roberto is a tough kid. He puts himself in a lot of good spots to set up for position and today his distribution was really good to the outside, which allowed some guys to get down the line and him to find some goals in the middle of the field. He did a good job," Rakestraw said.
Seven players scored for Coppell: three for Arguello, two each from Brinda and Shumate and one apiece for seniors Colten Clark and Austin Michaelis, junior Scott Simigian and Grimmer.
With the Montverde Academy Soccer Tournament coming up, Rakestraw felt it was paramount for his team to get such a commanding win.
"I think it's vital going into Florida next week that we scored some goals," Rakestraw said.
Brinda echoed his coach's sentiment, citing what scoring 11 goals will do for a team.
"It'll boost our confidence a lot," Brinda said. "It gives us motivation to go out in Florida and win the whole thing."