Coens, Clark lead Cowboys over El Paso Coronado after loss night before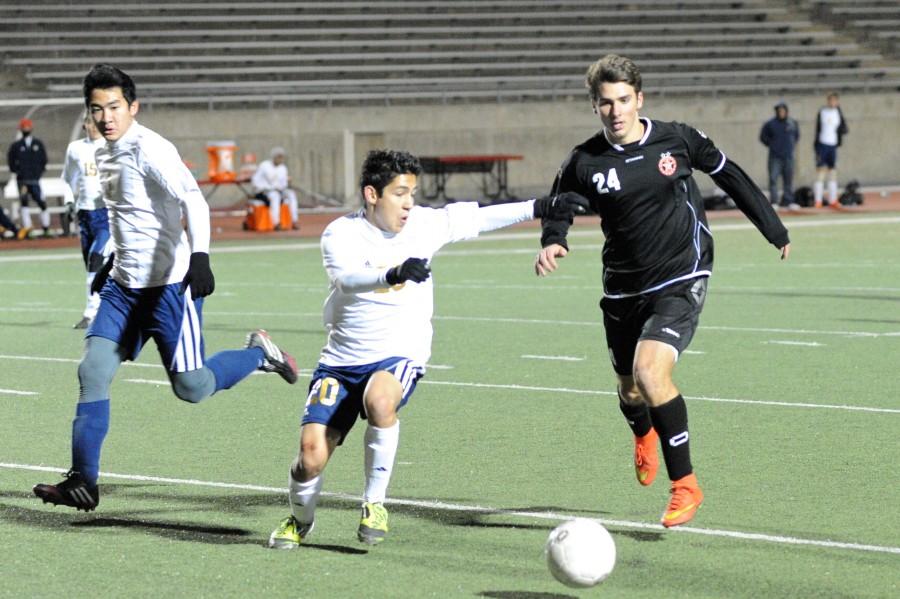 By Alex Nicoll
Editor-in-Chief
@NicollMac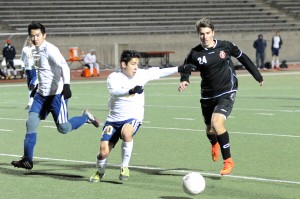 Less than 24 hours from their heart-breaking 1-0 loss to the No. 2 ranked McKinney Boyd Broncos on Thursday, the Coppell Cowboys regained their composure to beat El Paso Coronado 1-0 Friday night.
El Paso pushed Coppell early in the match, possessing the ball for most of the first half on Coppell's side of the pitch. However neither team could convert on the numerous opportunities both teams created. Both keepers, including Coppell senior Robbie Coens made multiple saves to keep the score deadlocked.
"You get under a lot of pressure being the last defender out there," Coens said. "You just have to keep your team organized and tell them what to do; make sure everybody's marked up and we keep our shape."
Coach Chad Rakestraw also saw the apparent need for a stronger defensive back.
"A few times, we were like a feather in the wind, just drifting around out there," Rakestraw said. "[Coronado] is a good team; they were able to possess the ball and had good technical players. They made it difficult on us but we were able to tidy it up in the second half and limit their possession."
Going into halftime the score stood at 0-0.
"At halftime we talked about making sure we get the ball switched up quicker because if you don't get the ball switched up quicker then they have time to slide over and defend easier," Coens said.
After it seemed that the game would go into extra time, senior Colten Clark deflected a shot right past the outstretched hands of the El Paso keeper to put Coppell up 1-0 in the 69th minute.
"It's just a relief to be honest," Rakestraw said. "WE created so many opportunities and just can't finish; and finally when you get that one [goal], it's just a sigh of relief."
Comparative to last night, Rakestraw was proud of his team's effort and is excited for the direction his team is going in.
"A lot better than last night," Rakestraw said when asked about how his team played. "We were a lot more organized. We created plenty of opportunities and it's just about being able to find a way to finish. We have some things to sort out but I think we got better today."
Coppell will face WT White at 3 p.m. at Buddy Echols Field to close out the North Texas Elite Showcase Soccer Tournament.