Pitching struggles, baserunning errors force game three as Nimitz beats Coppell 5-2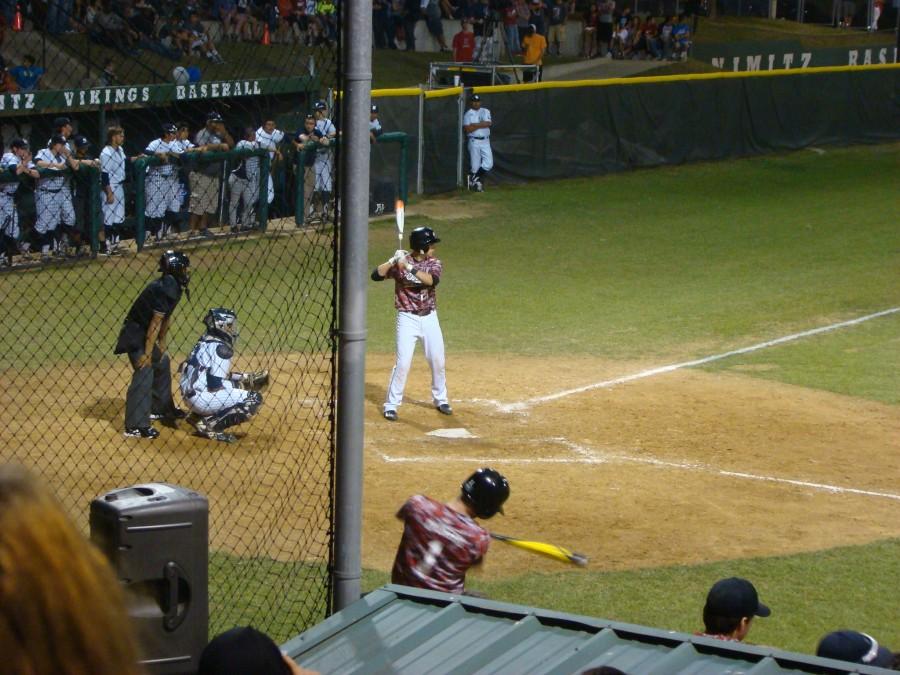 By Alex Nicoll
Staff Writer
Efficient pitching won the game for the Cowboys last night, however it is what cost them in game two of the Class 5A state playoff series as Irving Nimitz came back to beat Coppell 5-2 to force an elimination game as the series stands at 1-1 apiece.
Coppell will face the Vikings at QuikTrip Park in Grand Prairie tomorrow night at 7:30 p.m.
Through the first three innings, neither team seemed to be able to get a base runner on. Nimitz only had two hits during this span and Coppell could only muster a single base knock. This early pitching duel proved to be a decisive game factor as it cost Coppell a chance to get an early lead.
"A slow start," junior outfielder Daniel Jones responded when asked what cost the Cowboys the game. "Early on we weren't getting a lot of hits, we had a lot of pop fly's, and just not good at-bats. We need to make those adjustments to win tomorrow."
Nimitz struck first in the bottom of the fourth. A double by first baseman Scott Balfantz, followed by an error from the Cowboys gave the Vikings an early 1-0 lead.
Coppell was posed to respond in the top of the fifth inning but stranded two men on base.
Base running errors from either team proved costly for both as potential runs were erased. Nimitz struggled in the fifth after second baseman Matt Mikusek was caught in a run down between second and third that allowed the Cowboys to get out of the inning unscathed. Coppell responded with its own blunder in the sixth.
The inning started off strong for the Cowboys after Jones' lead-off double. Sophomore outfielder Myles Paschall sent Jones home off an RBI single and advanced to second on the throw. A walk, bunt and RBI sacrifice fly later, the Cowboys took a 2-1 lead over Nimitz.
A squeeze play to try to send Paschall home from third failed as a mistake by the runner on first.  With two men in scoring position, the Cowboys left the inning with the lead still intact.
"We  first tried a squeeze [play]," coach Kendall Clark said. "The runner at first didn't run the play right. [The man on third] can't break to the plate till the first baseman throws down to second. He has to make the first baseman throw it, but you can't take off running when he is still holding the ball so that's a mistake."
Coppell's woes continued into the bottom of the sixth.
After giving up two walks to the first two batters, a pass ball moved both men into scoring position with no outs. Junior pitcher Jensen Elliott intentionally walked Nimitz outfielder Josh Ragan to load the bases in hopes to turn a double play. The next at bat, Elliott surrendered a grand slam home run from designated hitter Andrew Torrea.
"You can't walk the first guy and you sure can't walk the second guy," Clark said. "If you walk the first two, you are setting up for a bad situation. They can bunt, they cannot bunt, they had a good hitter at the plate and they could do whatever they wanted to out there. They get you in a bind and we put ourselves there. You can't walk those two guys. You have to make them hit their way on. The ball game is right there."