Girls golf swing their way to state tournament for second straight year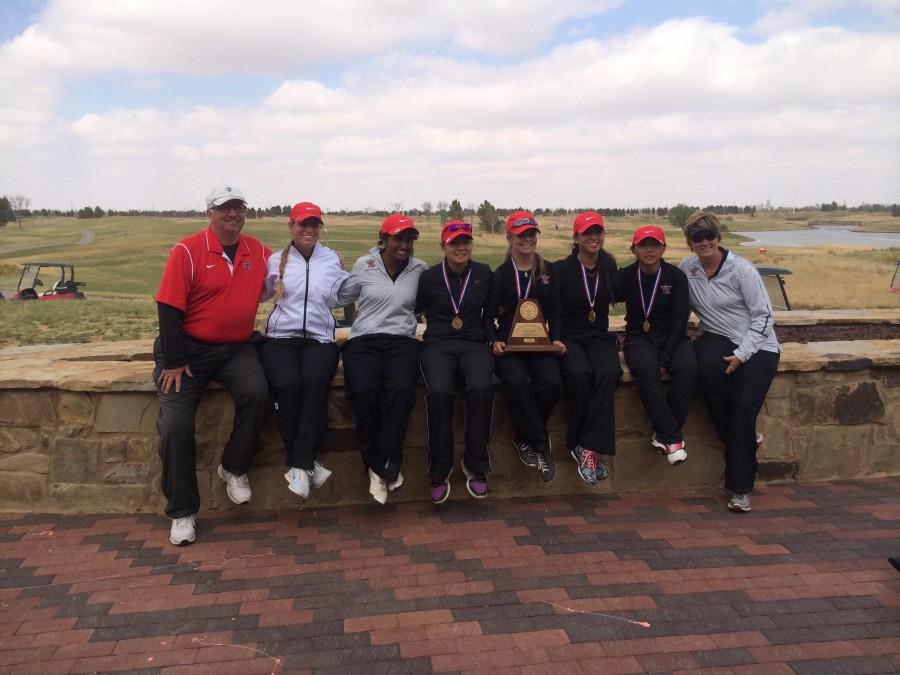 By Alex Nicoll
Staff Writer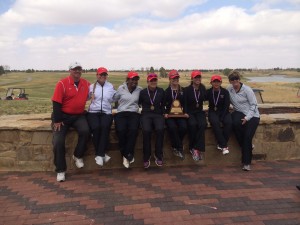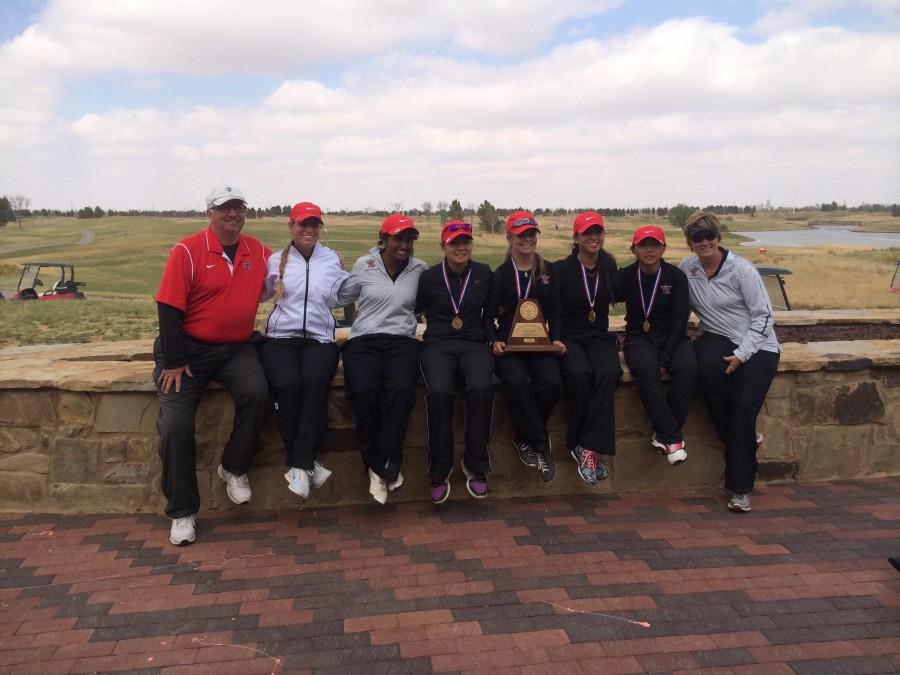 Shooting 305 and 296 in two rounds at the Class 5A Region I golf tournament in Lubbock, the Coppell Cowboys girls golf team won the regional title to qualify for its second straight UIL Class 5A State Tournament.
Freshman Grace Do placed fourth with a score of 74-72 in both rounds and was named first team all-region. Juniors Sol Lee (75-75 tied for seventh) and Payton Cupstid (72-82 tied for 11th) both were named to the second team all-region. Cupstid also qualified to be an individual medalist. Seniors Taylor Icenberger (80-78 21st) and Hannah Jiao (82-83 37th) were named to the Honorable Mention all-region. The girls placed out of 96 total players at the regional meet.
Last year was the first year any golf team from CHS-boys or girls-qualified for state. With such a young team the previous year, the Cowgirls possessed the potential to be a strong contender at this year's tournament.
"Two of our stronger members last year were just sophomores," assistant coach Jan Bourg said. "So we knew we had a really good chance to go back [to state] this year. Now we have experience at state and have high expectations to do very well."
One of those sophomores, now-junior Chaithra Katamneni, placed fifth overall at the Region I tournament posting a score of 76-71 in two rounds. She was also named to the first team all-region.
"Chaithra is just the model of consistency," Bourg said. "She is just going to go out there every week and always be one of the lowest if not the lowest score. She sets high expectations for the rest of team. She has a lot of mental toughness. If she has a bad hole she rebounds from it quickly."
The UIL State Tournament will be on April 28 at the Onion Creek Country Club in Austin. It is a par-70 course, which differs from the usual par-72 course that is more common.
Fortunately for the girls, the coaches took them down to scout the course twice this year, once in the fall and once in the spring, in order to get a feel for the course.
"These girls are so experienced that once the see a course a few times, it's usually good enough for them to be familiar with the course," Bourg said. "The comments I heard from them were that it was fairly short and not that difficult of the course.
The team was also supposed to play in a tournament held there but it was canceled because of the ice storm that swept through North Texas back in early December.
Two teams that pose the biggest threat to Coppell's chances at state are perennial powerhouse, Allen, who won the Region II meet, and Austin's own Lake Travis, who won its region as well.
To overcome these teams, Bourg and the rest of the Cowboys will rely on their deep pool of talent.
"That is our strength," Bourg said. "We have a lot of depth. We really have six girls, unfortunately we can only take five [to state], that can shoot in the low 70s on any given day. Just like in any other sport, the more depth you have, the better your chances are to compete."