Coppell begins state run, ready to repeat as champs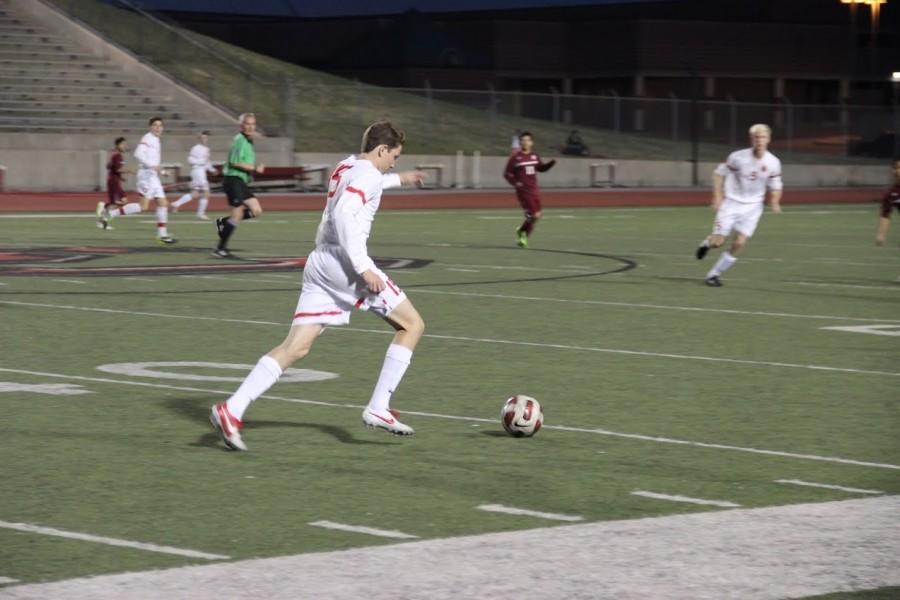 By Mark Slette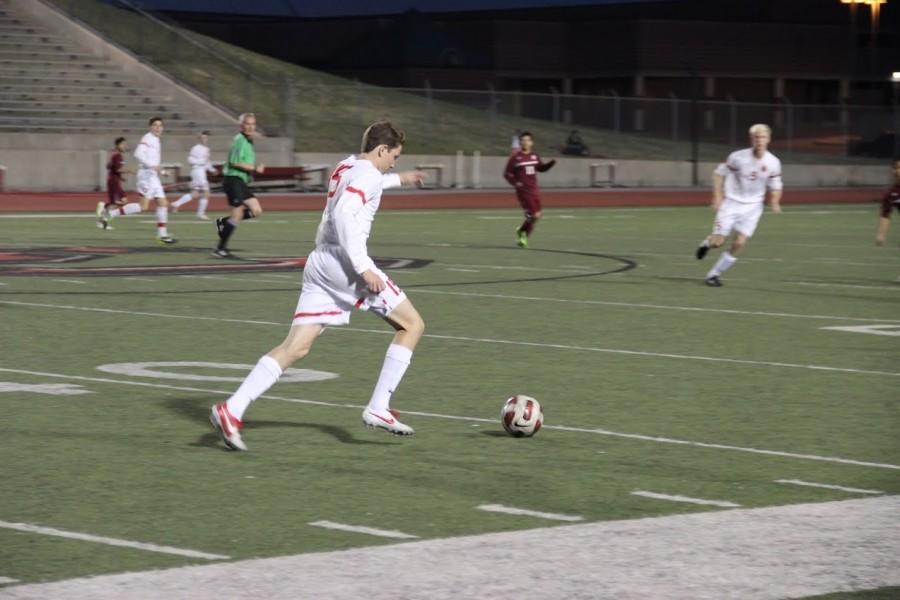 Staff Writer
The wait is over. The Coppell boys soccer team can now zero in on defending its Class 5A state title.
Coppell (19-1-2), ranked No. 1 in state, begins its title defense against Grapevine (7-3-3) in the Class 5A Region I bi-district playoffs on tonight at 7 p.m. at Grapevine's Mustang-Panther Stadium.
According to senior forward captain Chris Madden, the game is going to be physical.
"As [Grapevine] comes from a district that is known for the physicality of game play, we can expect to see some pushing and shoving," Madden said. "The team has been working together on technical and tactical techniques. [Coach Chad Rakestraw] has been going over how the Mustangs play and telling us what we can expect from [Grapevine]."
The Cowboys can expect the Mustangs to play a fast 4-4-2 rotation, making them more offensive minded by attacking the Coppell defense.
"[Grapevine] will be trying to catch us off guard as they are a team that scores quickly," Rakestraw said. "They have a couple players that we need to watch defensively."
Grapevine senior forward Mitchell Priddy and junior midfielder Rene Renteria are both strong offensive threats for the Mustangs. Priddy has netted six goals this season, with Renteria adding five scores as well, according to The Dallas Morning News.
"We played Trinity last year, who's in [Grapevine's] district (6-5A) and it was a tough game. We can expect the same thing from Grapevine," Madden said. "If we get out on them early, its going to kill their hope and life to their play."
If Coppell wins, it will face the winner of the Mansfield-Belton match in the area playoffs.
Defending a state championship is no easy task, according to Rakestraw.
"The team is just trying to play the best that we are capable of playing," Rakestraw said. "There's no magic formula or anything like that, it comes down to hard work and attention to details, and staying committed to getting better each day."