Baseball player to watch: Charles King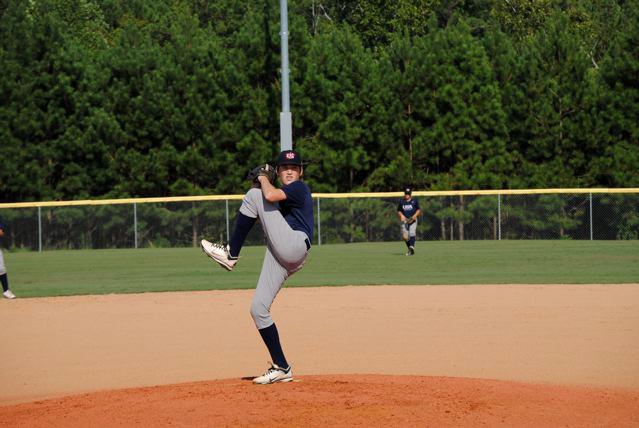 By Alex Nicoll
Staff Writer
Standing at six feet four inches and 175 pounds, sophomore right-hander Charles King is already a formidable force on the mound, and his impact is already being felt by his coaches even though he has not played a full season yet at the varsity level.
"He has good velocity, good command and good second and third pitch," head coach Kendall Clark said. "He has a live arm and he is very difficult to hit. He does a lot of things a good pitcher is supposed to do."
After 2013 graduates and pitchers Jake Elliott and Austin Gardner moved on to play college baseball, King will be a part of a welcoming wave of new talent coming up from the JV team for this upcoming season.
"Charles either could be a starter or a closer," Clark said. "He has the stuff to be both and the poise to finish a game if that is the way we go with him."
King has made great progress during the off-season, where he went through Crossfit training during the summer and took part in a long-toss program, has helped him improve his velocity. Now he wants to focus on other aspects of his pitching game.
"I want to keep my ERA down," King said. "Last year it was pretty high because the two games I came into I gave up two home runs. I want to keep hitters on their toes and force a lot of ground balls and strikeouts."
Whatever he is used for in the program, it never hurts to have the 54th nationally ranked player in the class of 2016 on your team.