Renovations bolstering Coppell teams through increased efficiency
Since October, the Coppell ISD Baseball/Softball Complex has been undergoing renovations projected to end in February. 
Coppell High School's first baseball and softball fields were located on the premises of CHS, but were moved behind CHS9 in the early 2000s due to capacity limitations and the neighboring ranch owner disputing the idea of adding lights to protect his animals. The complex is now being renovated to increase efficiency and playing time at the Coppell fields.
The most noticeable change is the replacement of grass fields with artificial turf. While grass fields require a heavy amount of maintenance, especially after rainy weather, turf is a less demanding material. In previous years, Coppell athletes lost practice days and home games waiting for the grass to dry off after precipitation. With the new turf, inclement weather will no longer serve as a days-long deterrent.
"
The competitive aspect [with the new field will] be cool. [It's] like a new outlook; a new start to a year. "
— Medleigh Danchak
This renovation also allows practices for games on turf fields to occur at the complex. As the balls bounce differently on turf than grass, the softball and baseball teams would previously have to shift practice locations to the CHS indoor facility to practice a faster game. 
"The turf [makes the ball] pick up speed and [creates] more consistent [hops]," Coppell junior softball catcher Medleigh Danchak said. "Last year, when we had dirt but we would be playing in another team's [field] with turf, we would practice in the field house so it would get us ready for those games and the quicker pace."
In the past, due to unforeseen weather circumstances messing with the grass fields and the constricted field sizes, Coppell athletes had to play some of their home games at neutral sites, losing their home field advantage. 
"Last year, during the playoffs, especially during the spring, there was a lot of rain," Coppell senior pitcher  Landry Fee said. "If it rained during the week, we would have to bus 30 minutes to a different school just to practice because our field was wet. [In] my freshman year, in my playoff series, we didn't get to play our home game at our field, so we didn't really get home field advantage. Us not having to [play at other fields] anymore will be big for the team."
Another renovation includes reconstructing the backstop, a net structure used to keep baseballs and softballs from leaving the field. This backstop will be taller to decrease balls entering the stands and parking lot. The placement of the supporting poles obstructed the net,  but the poles are now being moved to behind the net to insure scaffolding while also leaving the net unhampered.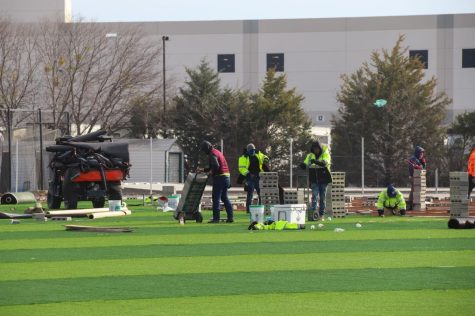 Other renovations include the repainting of the outfield fence from green to black, the repainting of the concrete underneath the backstop and a new first and third base line fencing.
After practicing at the older CHS fields for the duration of the remodeling, players are excited to finally use their new fields.
"[I'm looking forward to] not getting rained out as much [this year]," Danchak said. "The competitive aspect [with the new field will] be really cool. [It's] like a new outlook; a new start to a year. Now that we have a fresh field, it will give our program a fresh start, which will be a cool opportunity to start over and help us be successful this year."
Coppell ISD Athletic Director Kit Pehl similarly looks forward to renovations coming to an end.
 "We're really excited about [the new fields] because number one the netting will save a lot of balls and it'll be a much better place to watch a game for the fans," Pehl said. "Our ability to practice and play games and utilize [this new] service year round is going to be really nice."
Follow Sri  (@sriachanta_) and @SidekickSports on Twitter.
Leave a Comment
About the Contributors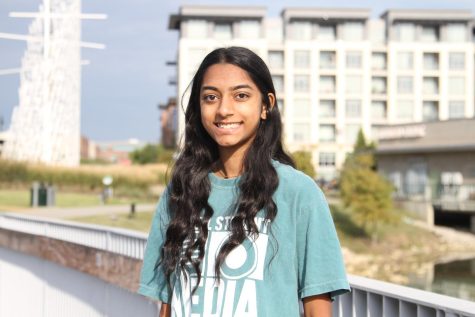 Sri Achanta, Executive News Editor
Sri Achanta is a junior and the executive news editor for The Sidekick. In her free time, she enjoys hanging out with friends, reading fantasy novels and...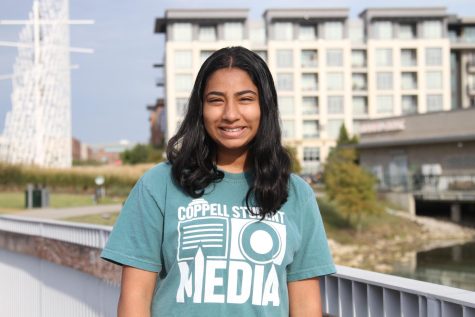 Sruthi Lingam, CHS9 Visual Media Editor
Sruthi is a senior and the CHS9 Visual Media Editor for The Sidekick. In her free time, she likes to cook and bake, take her dog on walks, and occasionally...