Late touchdown, defensive stop pushes Cowboys to bi-district win
With the score tied going into the fourth quarter of Coppell football team's (9-2) Class 6A Region II bi-district playoff game against Rowlett, Cowboys and Eagles fans alike waited in anticipation for the game deciding play at Buddy Echols Field.
Ultimately, with less than five minutes to play, it was Coppell junior quarterback Brady McBride's 26-yard touchdown pass to sophomore wide receiver Blake Jackson that was the difference in the Cowboys' 27-20 victory.
The Cowboys (9-2) will play Rockwall next Saturday at 1 p.m. at the Eagle Stadium for the area round of the playoffs. Rowlett ends its season 9-2.
The Coppell defense sealed the win, getting a huge stop with under two minutes remaining. A critical tackle from sophomore defensive back Jonathan McGill on the Eagles' third down as well as an incomplete fourth down pass in the last minute made the final result even clearer.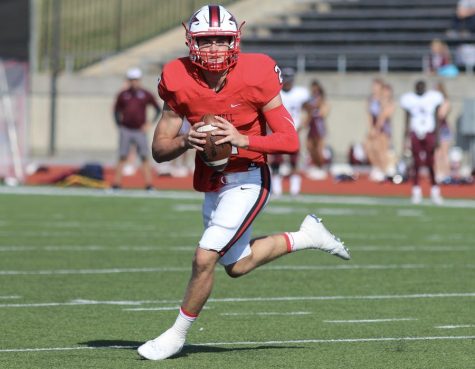 "The defense was huge for us today but it was all three phases," Coppell senior linebacker Eric Loop said. "It was the offense on that last score, and the kicking game was also huge for us, [sophomore kicker Caden Davis] played a really great game. We knew defense was going to come down to the last drive, so we had to get a stop either way and we made it happen. It was a great feeling."
The Eagles scored first but the Cowboys answered back with a 60-yard touchdown pass from McBride to senior wide receiver Matt Dorrity to tie the score at 7.
But the Eagles fought back, intercepting McBride's third down pass a few minutes later.
"You can't get rattled after an interception because you've got a lot of football left after that," Coppell coach Mike DeWitt said. "[McBride] does a good job of being able to turn a page and move on."
The Coppell offense did just that on its next possession, with McBride saving a snap over his head and throwing it down the sideline to junior wide receiver Gabe Lemons for a huge pickup. Later in the drive, senior running back Joe Fex ran six yards for a touchdown to make the score 14-7, all before the end of the first quarter.
Davis had an impressive game with a 38-yard field goal in the second quarter, to increase the Coppell lead 17-7, and another 46-yard field goal in the third quarter to make it 20-14.
"We're going to click the reset button on Monday, we're going to go back to it and hit the grindstone," Loop said. "We're going to play Rockwall next week and they're a great team so we have to focused, but I feel really confident after this game."
About the Contributors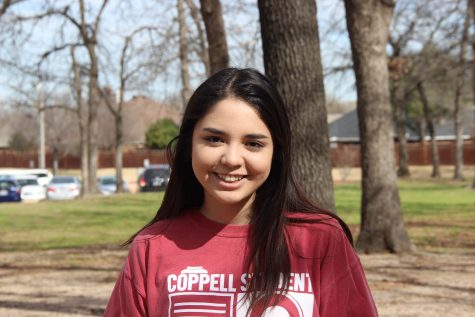 Kelly Monaghan, General Photography Editor
Kelly is a senior at Coppell High School and the General Photography Editor of the Sidekick. She is an expected diploma candidate in the International...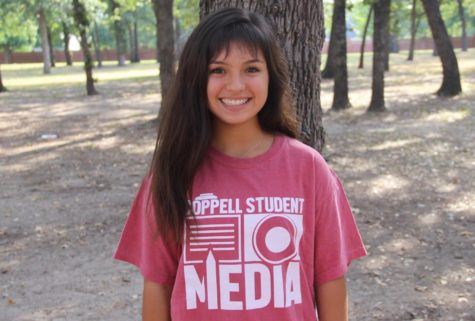 Ale Ceniceros, Photography Editor
Ale is a senior and the Photography Editor for The Sidekick. She has been involved with photography for 7 years and hopes to continue down this path in...