Tennis continues to dominate, moves to area semifinals
For the first time in nearly a month, the Coppell tennis team faced an opponent outside of the weaker District 9-6A. However, it did not miss a beat.
In truly dominating fashion, the Coppell tennis team trounced Rowlett early in the first round of the area playoffs, winning 10-0.
In doubles matches, much of the team was able to finish off its opponents quickly. Senior Akhilesh Pillai and Micah Abaya took less than an hour to defeat their Rowlett tandem 6-0, 6-0. Junior Yash Reddy and sophomore Suzuka Nishino quickly followed with a 6-0, 6-0 victory in mixed doubles, and seniors Erin and Nicole Crumpler also won 6-0, 6-0.
"The biggest thing was that we got off to a good start," Reddy said. "Hopefully we can keep that going in the playoffs. And as a team, I think this was our best match in terms of composure."
The only doubles match that tested the team was the line one girls match. Seniors Laila Kamel and Akshaya Kannan dropped the first set 6-4, but came back and dominated in the second, winning it 6-0. In the third set tiebreaker, Coppell won it 10-7, completing the 7-0 sweep of doubles.
"To dig out from being down a [set], to come back and win in a third set [tiebreaker], not only does it give you momentum going into singles, but it gives you momentum going into the rest of the tournament," Coppell coach Rich Foster said. "They overcame adversity once, and when it happens again, they've been there done that."
From then on, it was easy sailing for Coppell. Because it is playoffs, they only needed three wins in singles and the match would be called. Pillai and Abaya each delivered dominating wins to start, and Reddy won 6-1, 6-0 to give Coppell its 10th and final win of the match.
Moving forward, the team will face Lake Highlands in the area semifinals. In their first match this season, Coppell defeated them 17-2.
While they have not been tested much in district play so far, Coppell will begin to play tougher teams in the area finals and in regionals than they have seen all throughout district play. However, some early-season non-district matchups may have helped them to prepare.
"We've played some [non-district matches] against some really good teams, like [Flower Mound] Marcus, Southlake [Carroll], Allen, and Plano West," Kamel said. "We've only lost three [matches] this season, so that's awesome. We're super ready, and we're looking to go either the farthest point Coppell tennis has gone in the playoffs or farther."
In fall team tennis, the team has, in the past, made it to the regional finals. The talent on this team and the early playoff matchups look to bode fairly well for this team to make it back.
"Early in this season, the kids came in, put the extra work in so that we would be prepared," Foster said.
"I see us as a regional finalist."
Leave a Comment
About the Contributors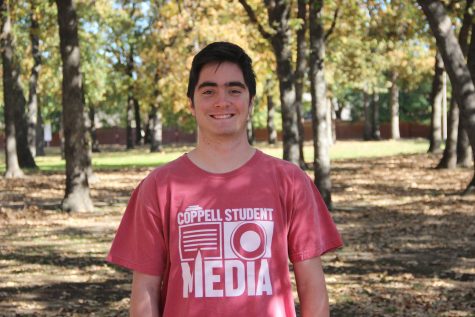 Marcus Krum, Executive Sports Editor
Marcus Krum is a senior at Coppell High School. In his third year on staff, he is the sports executive editor. In his years on staff, he focuses mainly...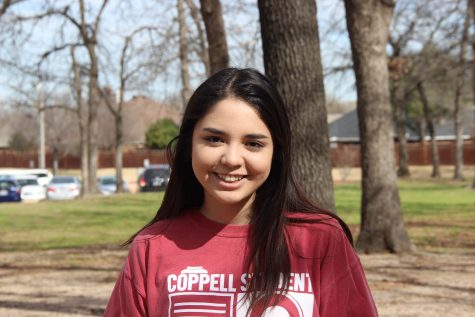 Kelly Monaghan, General Photography Editor
Kelly is a senior at Coppell High School and the General Photography Editor of the Sidekick. She is an expected diploma candidate in the International...