Successful students, valued volunteer
Monday, the Coppell ISD Board of Trustees convened to award academic achievements. The house was packed with phones out to record the awards.
CISD honored the 30 2016 National Merit semifinalists by a presentation of certificates by Coppell High School Principal Mike Jasso.  
"They're the second largest group of semifinalists in school history which speaks to their accomplishment," Jasso said. "We routinely do very well in this category, and this year is no different."
During the awards, the 26 semifinalists in attendance stated where they wish to attend college and what they plan to study.
CHS senior Aparna Bejoy wants to attend the University of California-Berkeley to pursue economics and eventually law, while CHS senior twins Erin and Nicole Crumpler hope to attend Duke University for Earth and Ocean Sciences and Astrophysics respectively.
KCBY-TV, the student led broadcast at CHS, was also commended for winning the 2016 Best of the Best award from the National Federation of Press Woman competition. KCBY adviser Irma Kennedy spoke about the program's 20th anniversary.  Three out of the four program directors, including CHS seniors Blake Snawder, Mary Kathryn Ferguson and Autumn Jones were in attendance to receive recognition and certificates (CHS senior Jack Dalrymple was not in attendance.)
Cottonwood Creek Elementary volunteer Robert 'Bob' Monroe won the 2016 State Board of Education Heroes for Children award. This award goes to people who support public schools in their communities. Monroe runs the Dad's Club and the salad bar at Cottonwood Creek.
He is much loved by staff members.
"Bob is the only non-staff member who has a mailbox and name tag," Cottonwood Creek Elementary Principal Andra Penny.
The students love him, and he loves the students.
"They're great kids," Monroe said. "Whenever I see them in restaurants, they run up and hug me."
CISD Coordinator of Assessment and Accountability Susie Williams debriefed the CISD Board of Trustees about the 2015-16 school year's STAAR results.
For the Algebra I, Geometry, U.S. History and English II End of Course Assessment, 90 percent of high school test-takers had scores deemed "satisfactory".
The only EOC on which CISD did not achieve 90 percent was English I, and even that EOC had 87 percent of high school test-takers with scores deemed "satisfactory".
Hang on for a minute...we're trying to find some more stories you might like.
About the Contributors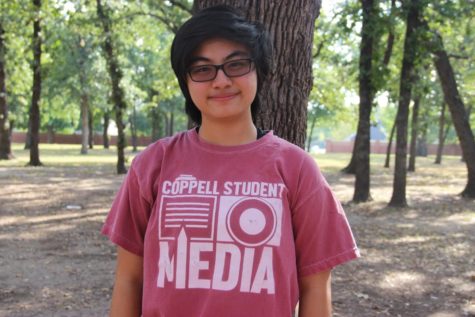 Wren Lee, Executive Design Editor
Wren is a senior. She moved here from the Land of Disney: Orlando, Florida. Yes, she went to Disney a lot. Yes, she has been to Universal. Wren adores...