Highly Anticipated movies to be released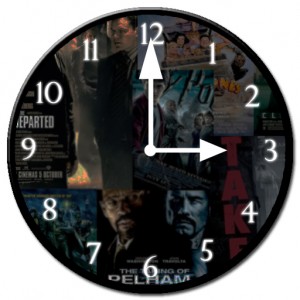 I'm a movie fanatic, if you have not already guessed. Every part about movies interests me. The writing, the producing, even the camera man. He intrigues me for some reason.
So for this blog post I thought I would preview my three most anticipated movie releases for 2010. Let's get started.
MOVIE # 1: Green Zone
Matt Damon (Bourne Ultimatum) pairs with director Paul Greengrass (Bourne Ultimatum) to bring you an afghan- war scenario where Officer Roy Miller (Damon) stumbles on evidence of several cover up missions that threatened the lives of innocent civilians. Miller now must decide to sweep his knowledge under the rug forever or try to show it to the world. But the CIA won't go quietly.
MOVIE #2: Iron Man 2
No need to explain this one. Robert Downey Jr. will reprise his role as Iron Man in the anticipated sequel. Not much is known about the plot, except the fact that Mickey Rourke and Denzel Washington have parts in the movie. This movie should be good, because it seems pretty hard to go wrong with a great cast like that.
MOVIE #3: Toy Story 3
Both Toy Story 1 and 2 have 100% ratings on Rottentomatoes.com. That's pretty hard to do. I mean, The Departed, which was a fantastic movie got a 92%. So Toy Story 3 is going to be a huge deal. The synopsis is that Andy moves away to college and the toys must stick together as they are given away. Should be great.
In the comments, post some movies you are looking forward to.