Student Journalism Week allows for student reflection and appreciation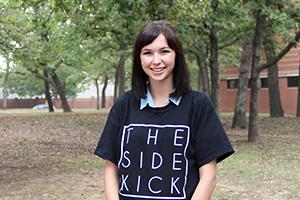 More stories from Mallorie Munoz
There is an unspoken dread that comes with being a senior in high school. It is not the classes, the workload, or senioritis, in this case. It is the question that escapes the lips of every family member and friend – especially during the holidays – that many of us have absolutely no answer to.
"Where are you going to school next year?"
Followed by:
"What are you majoring in?"
With a string of other unanswerable inquiries closely trailing behind that further aggravate the feeling of impending doom about the future that it all too quickly approaching.
This week is Scholastic Journalism Week, hosted by the Journalism Education Association. This time last year I was simply a staff member on The Sidekick, celebrating SJW because I was told to.
Today, I am a managing editor of the paper, and thanks to this week's cause for celebration, I no longer fear the question guaranteed to pop up within five minutes of any family gathering. I feel incredibly indebted to The Sidekick, and the craft of journalism itself, and am proud of my plan to further pursue journalism at the University of Missouri in the fall.
In this last year, last few months, and even in the last week, I have grown into a very passionate, opinionated and powerful person. I have come to love the person I am, and have yet to cease developing, and journalism is to blame. Writing has given me a voice, a kind of confidence I have never owned, and has instilled a burning passion that fuels me to continue putting my thoughts into words, despite how difficult and discouraging it may be at times.
Journalism is rigorous, demanding, and is not always respected by all. After finally having a confident answer concerning the future of my education, many a conversation has been followed by forewarnings of the danger of mass media's influence and to not be persuaded by the dark side of liberalism (sorry, grandpa) or conservatism. My dreams have been subtly shut-down and by a few, but, if anything, this has only driven me more.
Although journalism can be scary, it is thrilling. It has landed me in hard-hat only construction areas, premiers of movies yet to be released, a seat next to WFAA chief meteorologist Pete Delkus, and most recently on the roof of Coppell High School, with only one frighteningly narrow ladder down.
The point is, journalism is entirely spontaneous, and is a one way ticket to unforgettable experiences and access to people and places that are not available to just anyone. Being a journalist is a privilege – a privilege that I do not want to ever lose. Turning in my press pass would be like returning the last two years of my life, which is something I absolutely cannot do.
In journalism, I have found my voice, and am wholly grateful for the experience thus far. With SJW at hand, I want to admit that being a journalist scares me. I still get intimidated before an interview. I fear being shut down, or worse, not taken seriously.
Journalism is not a breeze, but I am hopelessly dedicated to it.
Journalists have an incredible impact on the world, and every other week of the year I am aware of this, and admire the work put out by journalists worldwide. This week, though, I cannot not help acknowledge how greatly journalism has impacted me, and it's role in my development as a person.
About the Writer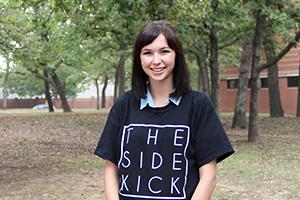 Mallorie Munoz, Managing Editor
Mallorie Munoz is a senior at Coppell High School and managing editor of The Sidekick newspaper. She will attend the University of Missouri in the fall,...