Sidekick predicts winners for 52nd Grammys
By Chris Nguyen
Features Editor
Let's not get anything confused. The Grammys are by and large the worst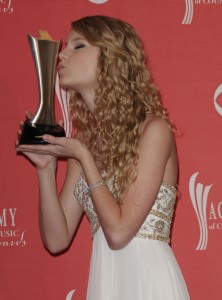 awards show of the four, otherwise known as the EGOT (Emmys, Grammys, Oscars, Tonys) by "30 Rock" fans. They are long, drawn-out and unlike the Oscars or even Emmys, do not try to even have street cred, going for the big industry singers and bands, like Beyonce.
However, I love awards show and the totally awesome Lady Gaga is a confirmed guest so count me in. Here are my predictions for this year's ceremony.
Record of the Year
"Halo"
Beyonce
"I Gotta Feeling"
The Black Eyed Peas
"Use Somebody"
Kings of Leon
"Poker Face"
Lady Gaga
"You Belong With Me"
Taylor Swift
Lady Gaga's "Poker Face" is definitely my choice for Record of the Year, but EVERYONE loves Taylor Swift. Your friends, brother and even, grandma. And considering the age of Academy is 150 years old, Taylor Swift has this one for the win.
Song of the Year
"Single Ladies (Put a Ring on It)"
Beyonce
"Pretty Wings"
Maxwell
"Use Somebody"
Kings of Leon
"Poker Face"
Lady Gaga
"You Belong With Me"
Taylor Swift
Song of the Year goes to songwriters, which means if they really give to the best songwriting, Radiohead would own this. But Grammy goes for the easiest and most obviously songwriter-y song, so that leaves Taylor Swift again for the win because of the cute couplets and narrative  Swift weaves.
Album of the Year
I Am… Sasha Fierce
Beyonce
The E.N.D.
The Black Eyed Peas
The Fame
Lady Gaga
Big Whiskey and the Groogrux King
Dave Matthews Band
Fearless
Taylor Swift
So noticing any trend with the previous predictions? Yeah, the Grammys love Taylor Swift and what better way to reward her for her great year, her songs, her hits (maybe not her vocals). With over five millions in sales, the Grammys will reverse its recent trend of rewarding more obscure albums that lean toward the old bunch and give the big one to a fresh talent.
For the rest of the nominations, go to the Grammy site.