Making college affordable; even when attending out-of-state or private universities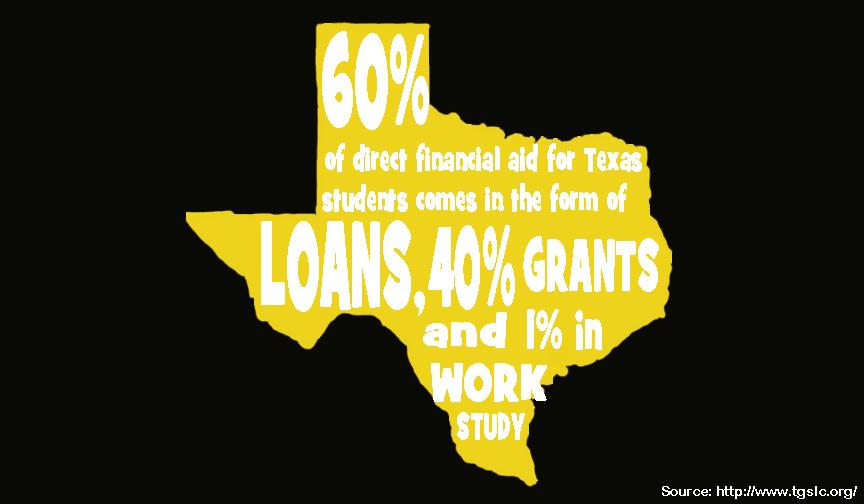 By Kara Hallam
Enterprise Editor
@KaraHallam
When I first started my college search I had no idea where to start. While Texas has a variety of great public colleges and universities for a low cost, I knew that route was never for me.
However, for others like me and those who are looking for more options, price can be a burden. I cannot tell you how many times people have gasped and exclaimed "but they're so expensive" when I finished listing my college choices.
But, while it is true that private schools and out-of-state colleges are pricier than our local options, there are still plenty of ways to make them affordable.
Fortunately, many states bordering Texas or are close to the state offer scholarships to make up for the extra tuition cost for an out-of-state student.
Public Oklahoma universities are notable in their commitment to gain Texan scholars, and list basic requirements to earn tuition waivers. Further east, Missouri, Louisiana, Alabama and Arkansas are some of the first states that come to mind when you think of the other states students have attended schools in and their schools offer reasonably obtainable merit scholarships.
When stepping outside state borders, I did not know when to stop my public school search.
Collegeboard.org offers insight on schools, but also, our school provides for us invaluable opportunities to explore our options that few take advantage of.
Coppell High School counselors will even be hosting an upcoming financial aid seminar for students and parents on Saturday, Jan. 31.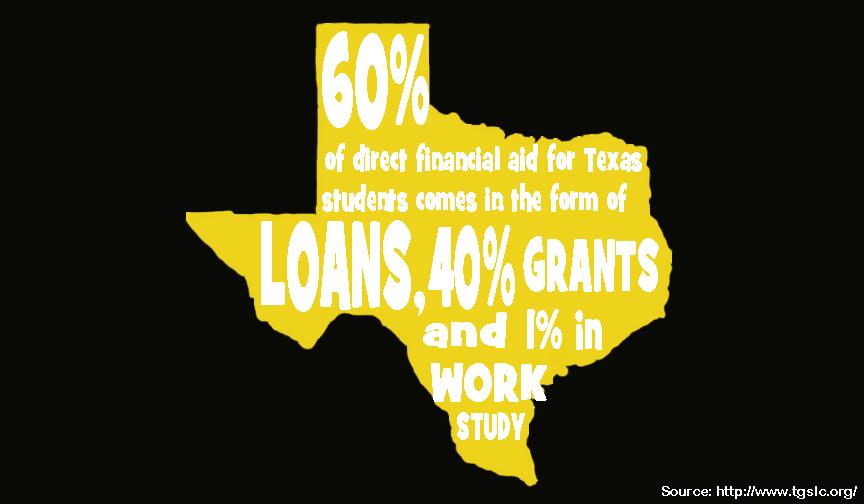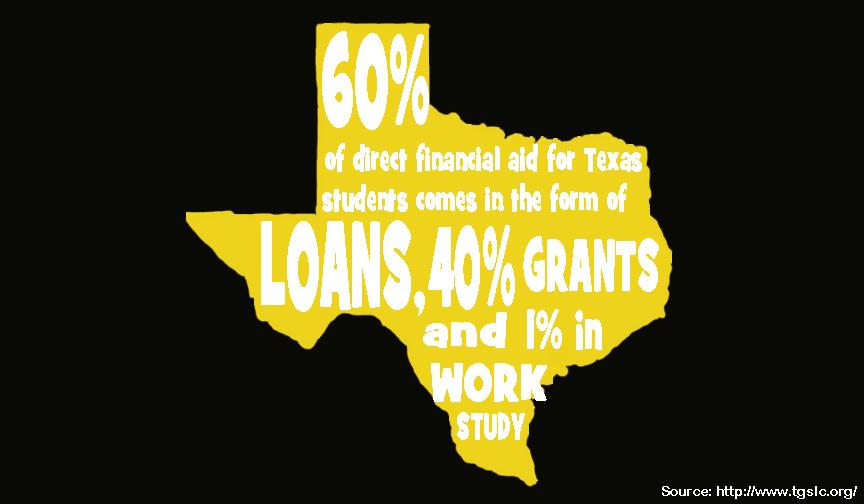 Speaking of financial aid, it can be a valuable resource for families who qualify. Financial aid includes: loans, grants and work-study programs for students. To be considered, fill out a Free Application for Federal Student Aid at https://fafsa.ed.gov/. Individual colleges may offer types of non-scholarship financial aid as well.
Now onto, dare I say, the ever so expensive private institutions. Looking up the price of a private institution almost feels like flipping over the price tag of a cute sweater at Neiman Marcus; looks great, but just keep walking for your wallet's sake.
I even have a friend whose father has promised her a new car if she attends the University of Texas at Dallas, (which in her case would only cost $1,000 a year) instead of Southern Methodist University for about $63,000 per year (including all fees, room and board and extra costs).
Private, non-Ivy League schools realize they are expensive. They are aware of the stigma that can follow their name. But most importantly, they still need to attract good students.
Private Texas universities such as Trinity University, SMU, Texas Christian University and Baylor University offer merit scholarships and are known to be generous. High test scores along with a reasonable grade point average make the perfect combo for a big check from your ideal school.
I understand gaining the test scores necessary can seem daunting; for many, prep courses are not an option. However, I took prep courses which raised my SAT scores about 200 points and then used the College Board books alone for months and raised my scores another 200 points with over 100 of those points from one section.
With just a weekly commitment to either method, I was able to gain automatic admission and qualify for better scholarships at universities. You just have to be willing to put in the work.
In Texas, public universities may be hindered by the Top 10 Percent Plan implemented to meet federal affirmative action expectations when the case Hopwood v. Texas banned affirmative action policies in public schools in Texas.
Private and out-of-state schools are able to view you as less of a "number" and you can emphasize your extracurricular activities. When writing your essays and resumes, do not underestimate all that you have done and just be you. It sounds stereotypical, but colleges do care and they may offer larger scholarships because of it.
I think the last and hardest thing of all though, is to consider what is and what is not worth it. It is a decision solely up to you, but there are a few things on both ends to consider that might tip the balance based on your personal preferences.
To some attending a dream school, especially one that offers incredible opportunities that a community college or local school cannot offer, it is worth ending up even hundreds of thousands of dollars in debt. A top-tier school may even give you the advantages to pay off student loans in no time.
On the other hand, although we are so focused on the prestige of school right now, once you get into the working world does it play as big of a role? I have had adults tell me time and time again title stops mattering when you get your first job, and from their networking and experience decides your future. Less than one percent of students attend an Ivy League school; employers are not expecting us all to attend one.
Also do you give in to a cheaper school that can offer the same quality but may not be the type of school you want to attend? Or do you spend a few years at an affordable college and then transfer into a different school?
It really depends on the type of person you are to make that decision but if it was me, the goal would always be to never be in debt. I would not want to start my new life, freshly graduating and most likely on my way to graduate school with any type of debt.
And that is exactly what I ended up deciding. I worked hard and was able to make one of my favorite private schools affordable. The day after Christmas, I walked out to the mailbox to mail my reply and acceptance to the SMU Business Direct program, after receiving a scholarship that reduced my tuition and fees to about two-thirds the cost.