Elliott, Hanson shut down Highlanders 2-0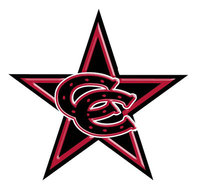 By Alex Nicoll
Staff Writer
Fans braved cold and windy weather to watch the Coppell Cowboys beat the defending Class 5A state champions The Woodlands Highlanders, 2-0, Thursday night in a pitching duel that took five innings before a run was scored.
The Coppell Tournament is a round-robin style where there is no bracket play. Play will continue today and tomorrow at Coppell Middle School West.
"We talk to them each half-inning to half a good at-bat and that guy was pitching mostly to the outside so we needed to get up in the plate a little bit and change that outside pitch into something we can handle," Coppell coach Kendall Clark said. "That is the defending state champion and you are not going to come in here and rack up a lot of runs on those guys, so four innings with nothing on the boards was not unusual. It would not be unusual to me if we went six or seven innings without a score."
The match-up came down between Coppell junior pitcher Jensen Elliott and senior pitcher Drew Hanson vs. The Woodlands senior pitcher Michael Francis and sophomore pitcher Evan Samoff. The power duo of Elliott/Hanson combined for a 3-hit shutout and eight strikeouts with only two walks.
"Hanson has poise and so does Jensen [Elliott]," Clark said. "Both of those guys are cool and calm under pressure and they just play their game. They give you a chance to win the game because they do not panic or rush. They just do what they do well."
Coppell's defense was dominate tonight allowing no errors and the pitchers even contributing to the team by picking off two base runners.
Sophomore second baseman Ray Gaither eased the pressure on his pitching staff by batting in sophomore first baseman Myles Paschall in the fifth inning, after Paschall advanced to second off a sacrifice bunt laid down by sophomore third baseman Ty Manning.
"I took a pitch and the guy was nothing special; [The Woodlands] were not throwing their best pitcher out there," Gaither said. "I knew if I just hung in there and stayed in the at-bat I could get it done."
The Cowboys added another run in the sixth inning off a defensive breakdown from the Highlanders. Senior left fielder Bart Shultz, who reached base off the first error of the inning, scored after a throwing error allowed Paschall to reach first.
Hanson closed out the game with two of his five strikeouts and Coppell, who previously beat Rowlett earlier in the day 7-5, ended the day with a perfect record.
"They are a quality team but we did the little things to win [the game]," Clark said. "We got the lead-off guy on, bunted him to second, and got a single. That is how you win against a quality team."