Football Preview: Cowboys vs Red Raiders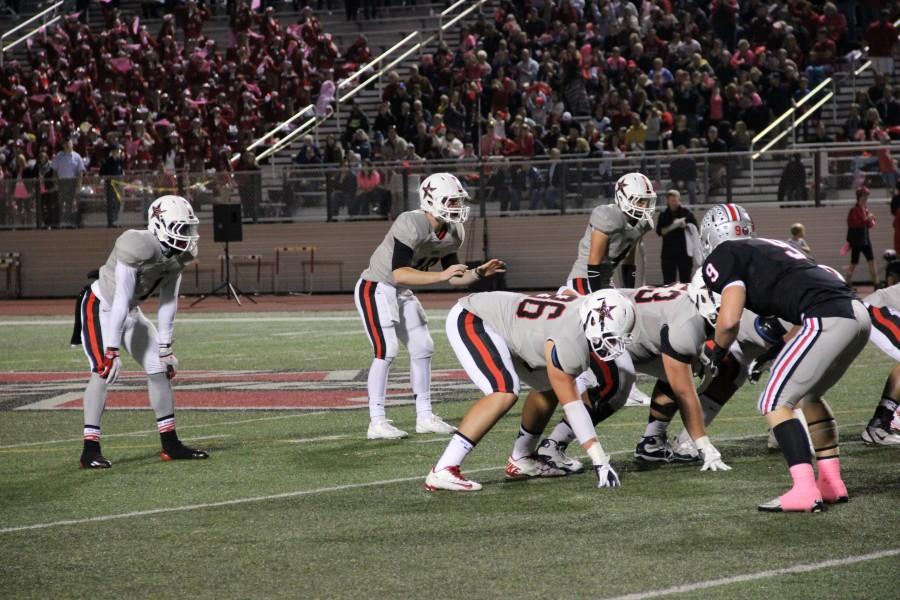 By Alex Nicoll
Staff Writer
There is an unspoken rule in the high school football world. Teams intentionally schedule teams for homecoming and senior night that are, in their eyes, "easy" wins.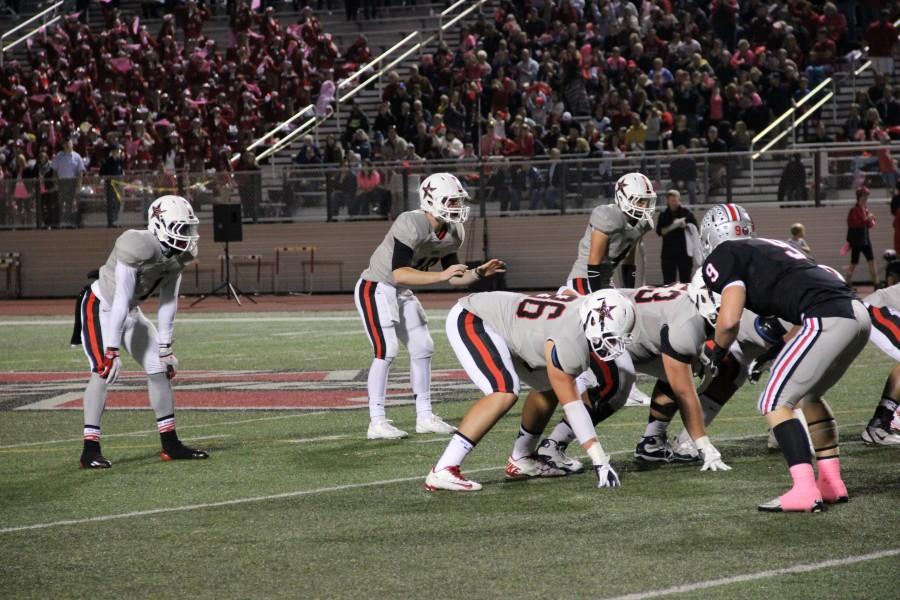 So far this plan has worked out for the Cowboys.  On homecoming night, Coppell flat out dominated the Flower Mound Jaguars 45-3 behind the legs of sophomore running back Brandon Rice and junior running back Charles West.
Except on senior night this Friday, Coppell might have a more difficult time with the Denton Ryan Red Raiders. Both teams are entering tonight's game with only one loss on the record. The Cowboys lost 31-10 to the Allen Eagles while Denton Ryan lost 31-17 to district opponent Hebron.
Last year Coppell beat the Red Raiders 21-3, but Denton Ran was without arguably their best player, senior quarterback Mitchell Bridges, who was sidelined with a leg injury.
He is back though and with him comes an offense that has put up 30 plus scores in all of its game except two.
Bridges has passed for over 1000 yards on the season and rushed for over 300. This offense is not just a pass-first system. Senior running back Tyrone Williams carries the load on the ground for the Red Raiders. He has already rushed for over 700 yards and 6 scores.
Senior defensive end Solomon Thomas and the Coppell defense will have their hands full trying to contain this balanced attack. The secondary will also have to deal with another threat on offense that has been absent from other opponents' game plan, a standout wide receiver in Trent Willis.
Willis is clearly the favorite target and security blanket for Bridges. He has reeled in 35 receptions and 9 of the 11 touchdowns through the air.
The Cowboys have held opponents to under 25 points in every game, except for the 31 they gave up to Allen. One of the best defenses in the Dallas areas will face one of the most electrifying offenses in the area in a showdown.
This is not to say that the other side of the ball will be different.
Coppell still has the triple threat of senior running back Gavin McDaniel, West, and Rice. Seven is the magic number for these backs. For those who do not get that reference, each one of these young talents has crossed the pylon 7 times accounting for 21 of the 35 offensive scores.
Denton Ryan has been stout on defense so far this season. Besides giving up 31 points to Hebron and 20 to McKinney, all opponents did not score more than 10 points.
One weakness that could cost the red Raiders is their propensity to give up the big play. In the Hebron loss they lost the game in the fourth where they surrendered touchdowns of 54 and 76 yards.
Everything you thought about Denton Ryan because of last year's game should be thrown out the window. This team is healthy, talented and should give Coppell fits all night long.
"They are really athletic," junior fullback Parker Wilson said. "They are just talented overall."