Spider-man reboot officially named "The Amazing Spider-man"
By Wren Culp
Staff Writer/Web Manager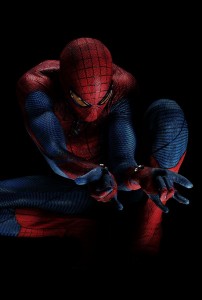 It finally feels official. It finally feels real. Sony Pictures has released the name of Marc Webb's (500 Days of Summer) Spider-man reboot. But alas, does the name make the film seem cheesy?
Along with the news of the name, Sony Pictures has also released an official image for the movie. Sure, there are other images released, but this one is for promotion purposes and let me tell you, the picture is stunning. I'm really excited to see what Andrew Garfield (The Social Network), who plays the web-slinger can bring to the table.
A website for the movie is also up and running with only a Facebook link to the film. Not much to see but when it comes to the new Spider-man movie, any news is news.
What are your thoughts on the picture?
Hang on for a minute...we're trying to find some more stories you might like.