Local theater recreates magical land of Oz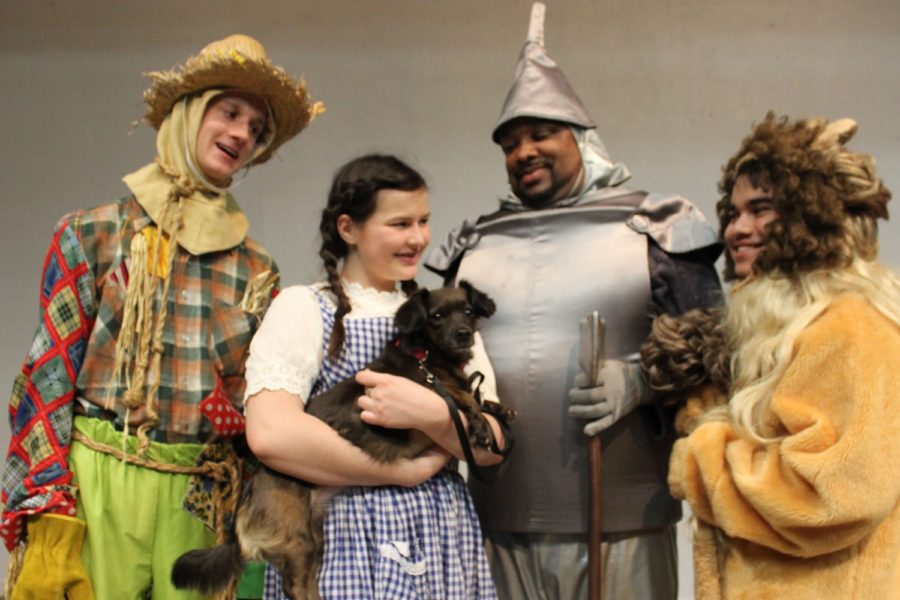 As the lights inside Theatre Coppell dimmed during its "The Wizard of Oz" show on Sunday, a spotlight illuminated a 2-year-old border terrier – Toto – prancing across the stage with Dorothy (played by Denton ISD Navo Middle School seventh-grader Bella Bollack).
Directed by Sandy Edwards and produced by Wheelice Wilson, "The Wizard of Oz" began April 5 and continues until April 21.
"I'm actually afraid of dogs," said actress Suzanne Mobarak, who plays the Wicked Witch and Miss Gulch. "So I had to get used to both of the dogs, and now I'm not afraid of either one, so I'm very proud of myself."
Two different dogs play Toto in order to give each one a break. According to Bollack, the dogs were difficult to work with initially but became more obedient as they grew accustomed to the actors.
"Working with a dog made the experience more lively and happy," said Plano Prestonwood Christian Academy seventh-grader Brooks Garland, who plays a monkey and munchkin. "One of the dogs was a little bit harder, but overall they were pretty good."
A few, such as Mobarak, have been acting their entire lives; for others, including Bollack, "The Wizard of Oz" is their debut performance.
"I've always wanted to be Dorothy, because it just seems like a really fun role to play, so when I found out they were doing it, I really wanted to get it," Bollack said. "I love acting because you can create a whole new character and become someone totally new other than yourself, and make people believe you really are that person."
Follow Pramika on Twitter @pramika_kadari
About the Writer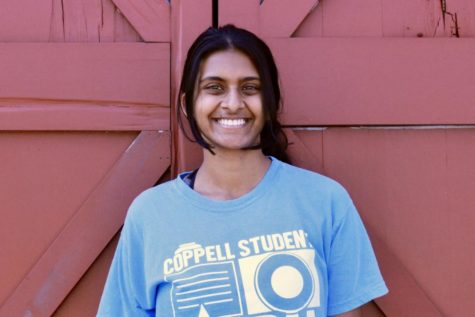 Pramika Kadari, Executive News and Enterprise Editor
Pramika Kadari is a senior and the Executive News/Enterprise Editor on The Sidekick. In her free time, she enjoys reading, writing, watching movies and...