Changing the game from 30 feet back
Any long-time basketball fan remembers, or at least knows of, the 1988 NBA Dunk Contest, in which the legendary Michael Jordan slammed one down from the free-throw line. They also remember Sports Illustrated photographer Walter Iooss's picture of it.
But do they remember the Golden State Warriors' guard Stephen Curry's 62-foot buzzer beater three? What about the other 2,128 3-pointers he made from 2009-2017?
The game of basketball is changing and it is only getting farther out.
In the 1999-2000 season, Seattle SuperSonics guard Gary Payton – the league leader in 3-pointers – shot 520 threes, only making 177 of them. In 2015, the peak year of Curry's shooting, he attempted a whopping 886 and made 402 of them, more than tripling Payton's made shots.
The idea of shooting threes is not NBA-exclusive – not even close. My brother, Jackson, who recently started his seventh grade basketball career at Coppell Middle School East, plays against kids who hoist up threes from their shoulder from 25 feet back. While this is not a good testimony to the success rate of threes, the argument stands – even younger players are taking after the pros.
Coppell High School senior guard Isaiah Hoang, who upholds this trend, has been working on his 3-point craft since he first saw guys such as Curry on TV.
"All the coaches I've had never got mad at me for shooting threes," Hoang said. "But they always wanted me to take not just good threes, but great ones. One that doesn't have a defender in face or is too far back. They have to be great."
But the 3-pointer is not the only shot players are taking, obviously. The second most frequent shot is from inside three feet – the famous post shot. It is all about the risk. Taking a shot from three to 10 feet should be a better choice than a 30-footer.
In fact, as much as Hoang appreciates the value of a 3-pointer, he recognizes what is the better shot for him. He realizes that a 10-foot jump shot is a higher-percentage shot than a long three. This is usually the case, but when it involves someone such as Curry, who is a great shooter from anywhere on the court, the right decision might be to take a couple steps back – literally.
When Curry launches one from 30 feet out, he is usually not touched by a defender. After all, who would be foolish enough to step up on a good ball handler such as Curry? Step up on him just to let him dribble right around you for an easy layup? That would just be embarrassing.
That mindset leaves players like Curry wide open to drain a jaw-dropping shot. There is minimal risk when one is wide open.
By the time one gets to high school, he/she is able to recognize that. Thus, Hoang takes advantage of them. Being on the varsity basketball team, Hoang uses the 3-pointer as not only a method of scoring, but a way of misdirection.
"If I'm in a game and I make four threes in a row, [the defender] might play a little tighter on me," Hoang said. "That will open up the opportunity to drive on him or shoot a mid-range [jumpshot]."
This pulls in a whole new option to the 3-point shot, similar to a run-pass option in football, where the quarterback has to read the defense and make a quick decision to either keep the ball or hand it off to the running back. When shooting a three, Hoang has to read the position and proximity of the defender in order to make the choice to either get the shot off, pass it away or drive.
This is the ideal situation for a shooter – three options, all to make the defender wrong.
The only other low-risk shots in the NBA are free throws and layups. Because one cannot draw a foul on every play – despite how good his flop-acting is (yes, James Harden, we see you) – the next best option is the layup. A simple shot off the backboard, even over a six-foot-eight defender, is more likely to go in than a mid-range jump shot.
But likelihood of success is not the only factor that plays into this; it is about the stigma. Well, there are multiple stigmas. For one, the awesome feeling of swishing a three in someone's face or (not that I have know the feeling) throwing down a monstrous dunk over someone. It is also about the boring stigma of "settling" for a jump shot. Since when is taking an safe, open jumpshot considered "settling", or considered weak for not driving all the way?
Well, maybe it is not about it being called weak or settling for a shot. Maybe, just maybe, it actually works. According to NBA.com, at the end of last season, the Houston Rockets set the NBA record for most 3-pointers shot in a season at 1,184. This, of course, beat their record from the previous season by three. Not-so-coincidentally, the Rockets averaged 111.1 points per game, coming in at fourth place in the league in that aspect.
One of the craziest shots one could have taken 20 years ago has become the norm of a basketball – and it is improving the game.
Leave a Comment
About the Contributors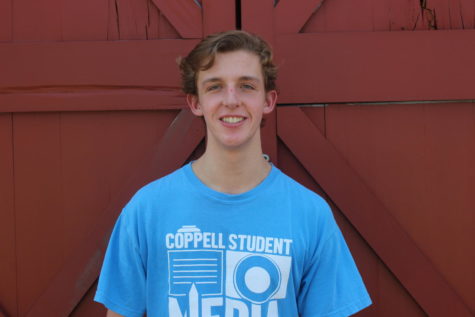 Nicholas Pranske, Executive Copy and Design Editor
Nicholas is a senior and in his third year on The Sidekick staff. He enjoys reading the encyclopedia cover to cover and polishing shoes. You can often...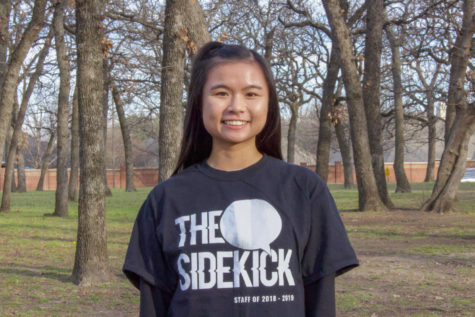 Bailey Lai, Staff Designer
Bailey Lai is a senior and first-year staffer in The Sidekick. In her free time, she listens to music, learns new choreography and makes sure people are...