Openness, commitment characterize 2018-19 Teacher of the Year winner Murray
Utter surprise and joy overcame Coppell High School Special Education teacher Melissa Murray this morning as her name appeared on the arena jumbotron as year's Teacher of the Year.
"I was in shock," Murray said. "It was just a wonderful feeling."
The CHS arena roared with applause and excited hugs in celebration for Murray, who was one of 10 nominees for the distinguished award.
After a nearly two month process, CHS administration is confident in its selection for the recipient this year.
"Just the why behind what she does in the classroom, the selfless nature of her work, her commitment to her kids, and building connections for her kids," CHS Principal Nicole Jund said.
No stranger to Coppell ISD, Murray has taught for 20 years and at the high school for 13 years.
"There's never been a more deserving person," husband Phil Murray said. "Not everyone sees all the countless hours and effort she puts into developing the curriculum and the compassion she has for her students."
Her open and collaborative method of teaching is known by those around Murray, who equips her style of teaching with a certification in seven various subjects ranging from Resource Math, Co-taught Physics, Algebra II and Geometry.
Murray remains modest to her accomplishment despite being showered by proud smiles and adoration from close friends, colleagues and loved ones.
"We don't need recognition but it's nice that something like that happens. It makes you feel like what you been doing matters," Murray said.
Murray sees teaching as nothing but a job that needs to be done.
"What we all want to do is be the best for our kids and just be the best versions of ourselves for them," Murray said.
Along with Murray, CHS teachers John Watkins, Malloy Phillips, Michael Brock, Melissa Alexander-Blythe, Kristin Davis, Evan Whitfield, Cameron Tiede, Don Kemp and Angela Barnes were nominated for this year's Teacher of the Year.
"There's so many people here that are in this profession because [we] love kids, it just happens to be that only one person can get it," Murray said. "So many people deserve this."
About the Contributors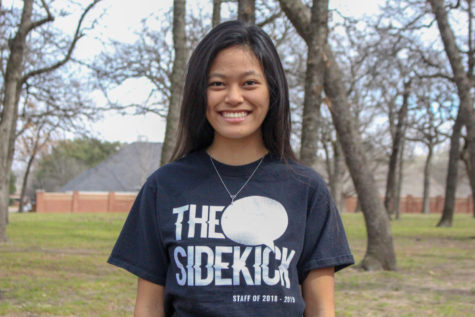 Christine Zacuai, Executive News Editor
Christine Zacuai is a senior and the Executive News Editor on The Sidekick. She is always searching for the next best pho spot and bingeing The Office....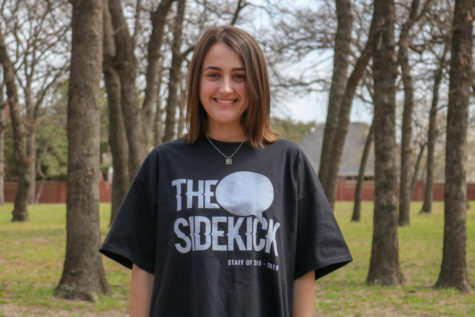 Bren Flechtner, Photography Editor
Bren Flechtner is a senior and third year staffer on The Sidekick. In her free time, she enjoys sewing, taking photos and spending time with friends...