Human Library connecting humans of Coppell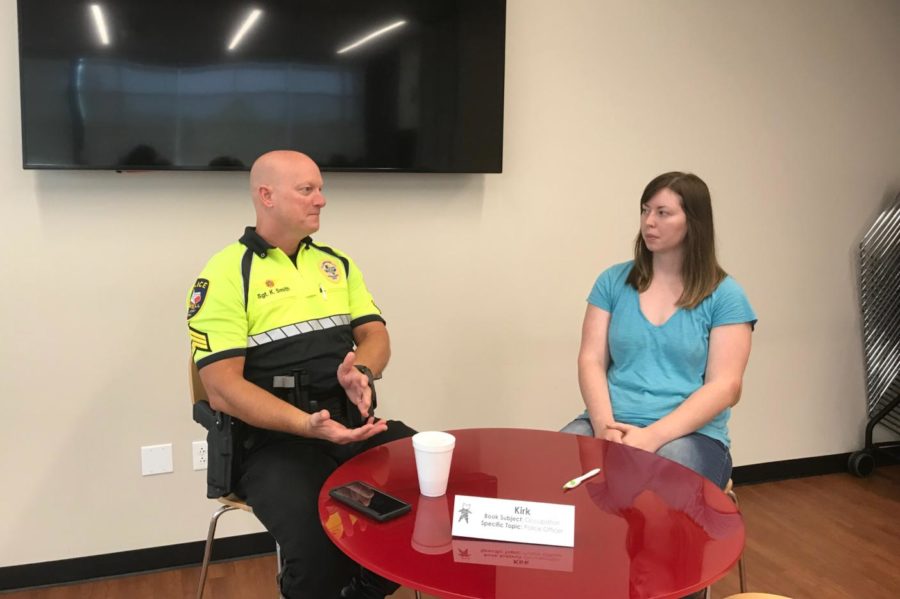 "I understand what diversity is," Coppell resident Nasr Boukadoum said. "I understand the negative aspects of non-acceptance – discrimination, rejection. I wanted to make [Coppell] a better place to be, and make it easier for other people to understand, in my case, what an Arab is. What a Muslim is. We want to make Coppell an example of a good community."
Boukadoum is one of the five people featured at the Cozby Library and Community Common's "Human Library" on Saturday. During the event, attendees "checked out" human "books" for 30-minute conversations. The "books" were all people with interesting or unique life experiences.
The Cozby Library is the first public library in the state to do a Human Library. The idea initially sparked in Denmark, where there was an issue with youth violence, and has now spread to a multitude of places worldwide.
"In the library world, everyone knows what everyone else is doing," Cozby librarian supervisor Kevin Carrothers said. "We read about [the Human Library] a few years ago. We have the support of our city council. They're very supportive of us doing this to help get over the stereotypes that a lot of people have about other people."
When they signed up with the original Denmark group, the Cozby Library was given 13 categories from which they should choose their featured people or "books" from. They chose occupation, ethnicity, religion, social status and disability; their books were a police officer, an Arabic man, an Islamic man, a refugee and parents of a special needs child.
"We chose five that we thought people would be interested in," Carrothers said. "Also, five that, at least in the beginning, were not as controversial. Some of the groups we could've had included rape victims, and victims of abuse or violence. We thought that was a little too controversial to start off with."
The library does not place restrictions on what attendees can ask the "books". However, if the question is too personal or difficult, refusing to answer is always an option.
Lewisville resident Cheyenne Baker heard about the event at the Coppell Farmers Market, and signed up for a conversation with a police officer. Baker aspires to be a police officer; during the conversation, she asked questions about city growth and police department growth, among other topics.
"It's interesting, you get to talk to someone you don't really know, in a setting that's quiet," Baker said. "Most people don't talk to other people. On the street, they're on their phones, no one really has conversations."
The Cozby Library hopes to host another Human Library event in the spring or summer, possibly as part of a city event.
"I'm an Arab, other people are from [many other countries]," Boukadoum said. "Coppell as a community is extremely diverse. The purpose of the program is to make Coppell a more integrated, a more accepting [and] a more understanding community."
About the Contributor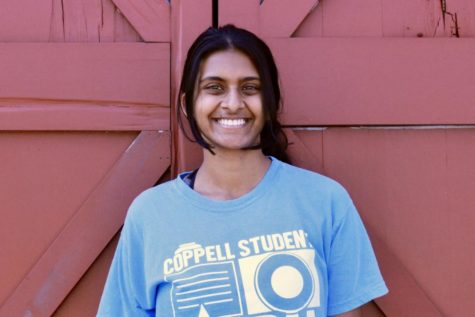 Pramika Kadari, Executive News and Enterprise Editor
Pramika Kadari is a senior and the Executive News/Enterprise Editor on The Sidekick. In her free time, she enjoys reading, writing, watching movies and...