Mathieu appearing Saturday at public library
Writing a book is a solitary activity–months of being shut in a room, your eyes glued to a screen. On Saturday, author Jennifer Mathieu will break out of that shell when she visits Coppell to speak about her latest release: the young adult novel Moxie.
The event at the Cozby Library and Community Commons is from 7-8 p.m. Moxie is Mathieu's fourth book, and tells the story of a young girl who starts a feminist revolution in her small town high school.
"It's really rewarding to go out and talk to people about what you like to write about," Mathieu said. "Because I am here in Houston, I do a lot of events in Texas because it's easy for me travel. [But] I've never been to Coppell, so I'm looking forward to that."
During the event, Mathieu will present a short slide show, which will detail her writing background and the process she follows to complete a book. Additionally, she will dedicate time to speaking specifically about Moxie. The presentation will end with Mathieu offering tips for aspiring writers; afterward, she will answer questions from the audience.
"I believe they will also be selling copies of my book while I'm there," Mathieu said. "So I can autograph for anyone who wants to buy a book."
Follow Pramika @pramika_kadari
About the Contributor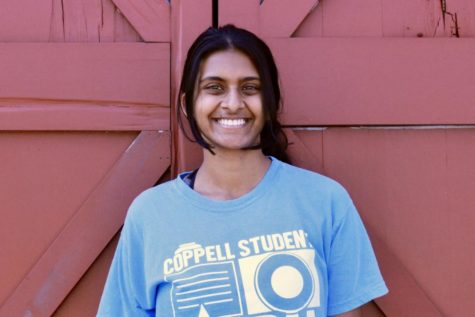 Pramika Kadari, Executive News and Enterprise Editor
Pramika Kadari is a senior and the Executive News/Enterprise Editor on The Sidekick. In her free time, she enjoys reading, writing, watching movies and...