Cozby Library's book club turns pages of Shakespeare retelling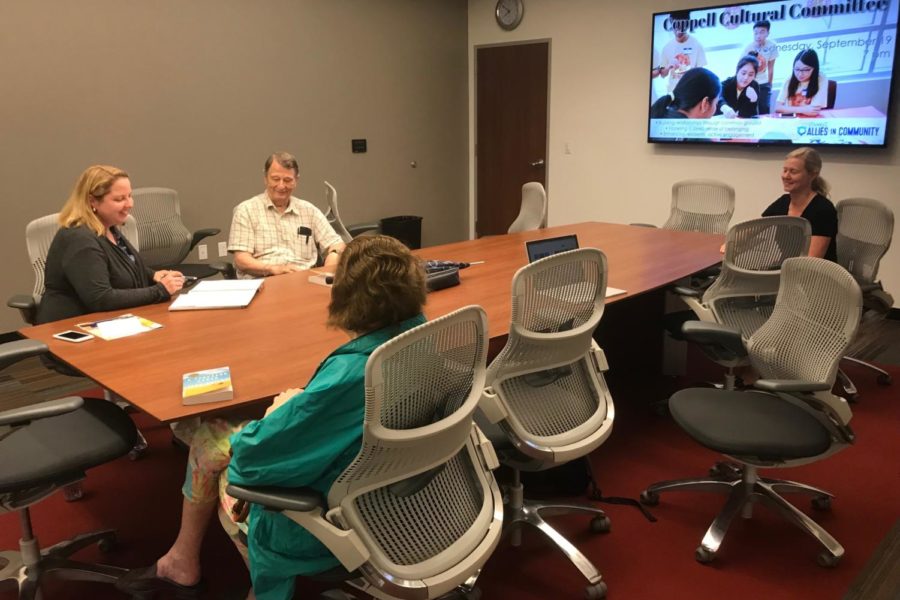 Last night, four Coppell residents traveled through the rain to the Cozby Library and Community Commons for the monthly meeting of the Page Turners Book Club.
This month's selection is A Thousand Acres by Jane Smiley. The novel is a reimagining of William Shakespeare's A King's Lear, and revolves around a man who divides his farm between his daughters.
Five people participated in Monday's meeting, presumably lower than expected because of the rain.
"We don't tend to get many more than eight [people attend] in general, but that's a good number for discussion," Librarian Jennifer Franz said. "If we had 15 or 20, it would just be chaotic. One year, we had 20 or 25, and everyone wanted to talk, but then people were more shy because there were more people. It was a really weird vibe."
Franz selects each month's books, and also moderates the meetings. She kept the conversation flowing by weaving her pre-planned questions into the discussion, while also staying flexible and refraining from forcing the gathering into becoming a rigid question-and-answer session.
The meeting opened with a brief discussion about members' general thoughts on the book, and everyone agreed it was good, although somewhat depressing. Franz then moved into questions such as, "How would the book change if you changed the rural setting?" and also asked attendees their opinions on specific characters.
"In the questions I was asking tonight, I was trying to go beyond just the plot, but I was also trying not to go into the things from English class where you're over-analyzing the book," Franz said. "I go for 'Why did the author do it this way? How would the story change if you did this?' I think it's interesting to look at the stories differently."
The next Page Turners meeting is Oct. 8 from 7 – 8 p.m. at the Cozby Library.
Follow Pramika on Twitter @pramika_kadari
About the Contributor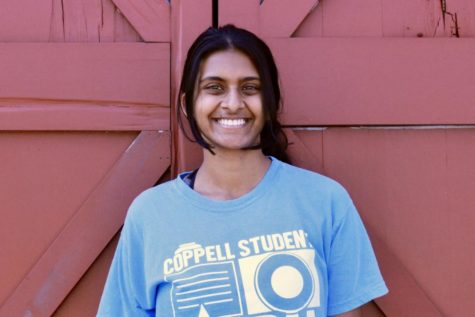 Pramika Kadari, Executive News and Enterprise Editor
Pramika Kadari is a senior and the Executive News/Enterprise Editor on The Sidekick. In her free time, she enjoys reading, writing, watching movies and...