Passion, dedication on display with new face, Arvizu, in CHS library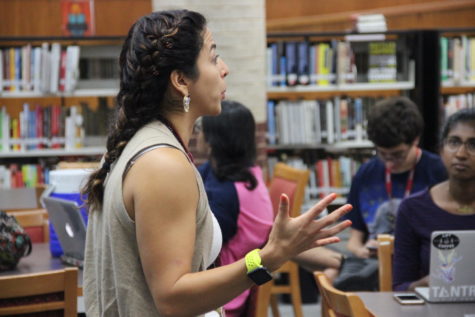 Cathy Arvizu, a new librarian for Coppell High School, has been in education for 12 years.
After teaching Advanced Placement (AP) English II for eight years, she decided to change paths and become a librarian. She spent three years at Hillcrest High School in Dallas before moving to Coppell.
Arvizu accepted a job at CHS so she would have to commute between two different schools due to Dallas ISD cutting 50 percent of the library staff.  
"I just thought that it was too crazy," Arvizu said. "I wasn't going to do that."
When searching for a new job, CHS stuck out to her.
"I really liked [CHS librarian Lynn Hevron]," Arvizu said. "I liked the administration here. After a lot of emails and phone calls, [the CHS librarians and I] decided that this was going to be the best place for me."
After attending seminars and workshops offered by Dallas ISD, Arvizu decided to incorporate social media, especially through the use of Twitter @coppellhslib, to CHS library, hoping to market to students that the library can offer help to students in their classes.
"They might just think it's a place, like 'oh, we can just go in there, sit and hang out,'" Arvizu said. "There's actually a lot of resources you guys can use that you won't be able to find in your classrooms. I'm kind-of wanting to do that a little more."
According to Hevron, Arvizu's enthusiasm for the library and students made her stand out.
"She likes to communicate and work with people," Hevron said. "I feel like she'll make herself available, I've already seen it, put aside something she's working on to help a student when a student is in need. We like that – the library is a helping place."
CHS senior library aid Kaylee Kendall sees what Hevron noticed about Arvizu: enthusiasm and the desire to help.
"She's helped me figure out what I'm doing, helped all the library aids and helped students print papers out," Kendall said. "She's definitely a leader. She knows how to help others and guide the students through the library."
As much as Arvizu hopes to help every student and teacher, it might be hard to do with more than 200 teachers.
"My job as a librarian is to have a really great relationship with all the teachers," Arvizu said. "That was daunting but slowly I'll be able to get in touch and kind of get to know everybody. It might not happen this school year but I think in the next year or two to come. I might get a better idea of whose in what departments and how I can help them."
Arivizu feels that the unified feel of CHS will help her succeed in her new environment.
"I really like how much of a family this feels like," Arvizu said. "Everybody's really supportive of everybody else. Everybody's really interested in your ideas and your background and what you bring to the table. It's not this type of an atmosphere where you come in and you have to things the way we've been doing them for years."
About the Contributors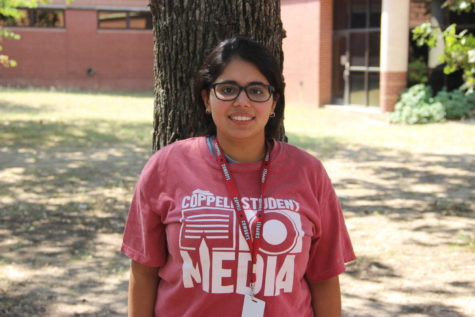 Farah Merchant, Co-Student Life Editor
Farah Merchant is a senior and third-year staff writer and Student Life Editor on The Sidekick. She also works for the Citizen's Advocate, the local Coppell...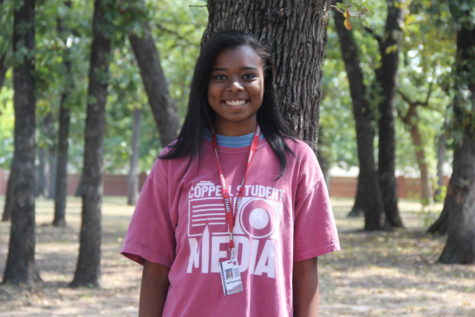 Rylee Ferguson, Staff Photographer
Rylee Ferguson is a sophomore and first year staffer on The Sidekick. In her free time, she enjoys watching movies, spending time with friends and art....