Cowgirls roll White from start in blowout win
Right from the get-go, the Coppell girls basketball team meant business. On Friday night in the Coppell arena, the Cowgirls scored 10 points in the first two minutes to go up big over W.T. White, where they would eventually win, 62-11.
The scoring opened  for Coppell after senior power forward Abby Meyer made the first 3-pointer of the night. That sent the ball rolling for the rest of the night, as the Cowgirls working well together to play solid defense and continue to build upon their lead.
In the first quarter of the game, Coppell already led 21-0. By the third quarter of the game, the advantage from having shot 3-pointers in the beginning of each quarter really helped the Cowgirls move forward fast. Coppell coach Kristen Davis was proud of the progress the girls had made, and the scores showed to prove it.
"I think just playing as a team [and working together], everyone did their part," Davis said. "A couple of our freshmen really stepped up and kind of took a leadership role. When the younger kids are coming off the bench and helping you, that always just helps with the outcome of a game.
Despite having losses in the past, the hard work and strong effort put into the game really shined through in Coppell's second largest margin of victory this season.
T. White managed to get its offense going a bit in the third, scoring five points but with junior shooting guard Rylie Burleson, drilling yet another 3-pointer, Coppell showed it was not letting its foot off the gas pedal.
"I feel like we just played everything out the way we practiced," junior shooting guard Deepa Ravinda said. "We did everything deliberately and made sure not to make any mistakes."
The big lead the girls started off with helped them finish strong, ultimately leading to a win that night.
Feb. 7 is Coppell's last home game. Although the final three games will be played against three competitive opponents that sit ahead in the standings, Friday night's game was a great start to build momentum for this stretch.

Hang on for a minute...we're trying to find some more stories you might like.
About the Writer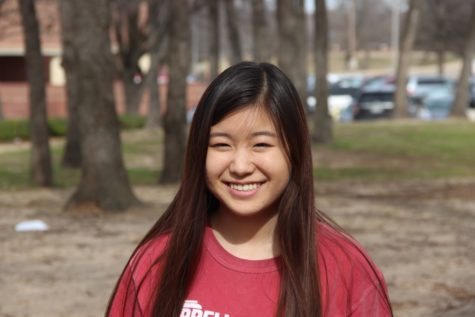 Rachel Choi, Staff Writer




Rachel Choi is a first year sophomore staff writer who enjoys reading books and listening to podcasts like How Stuff Works. She spends...