With big expectations comes even bigger matches; Top matchups this season for boys and girls soccer teams
Being the reigning state champion and ranked as the No. 2 team in the nation can hold big expectations, so all eyes are on the Coppell boys soccer team (3-0) this season. On the other side of the pitch, the Cowgirls (4-0-1) are two years removed from a state championship and ranked in the top 15 teams in the nation, so they have big expectations for themselves.
This year, each team has several district and non-district games that could have major postseason implications. Here is a quick look at a couple of those matches.
Boys vs Jesuit* (Jan. 24 and Feb. 17)
One of the top district teams that the defending state-champion Cowboys will play this season, Jesuit (1-1) lost in the region quarterfinals 3-1 in double overtime last season to North Mesquite. Also last season, the Cowboys defeated the Rangers 1-0, with senior midfielder Alex Haas scoring the lone goal. The second matchup, while not at the end of district play for either team, could be one that decides the District 9-6A winner and seeding for the playoffs.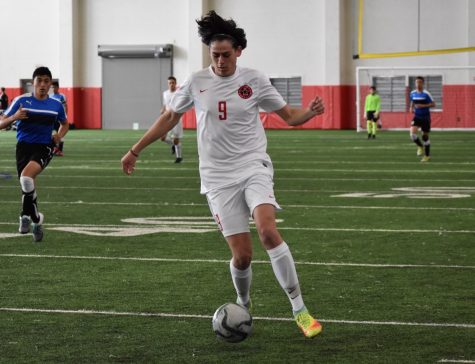 Boys vs McKinney Boyd (Jan. 17)
A familiar foe for the Cowboys, McKinney Boyd (3-0-1) lost in the Region I quarterfinals to the Cowboys 4-1. So far for the Broncos, in three matches, they have scored a total of four goals. Last season, they scored 45 on the season while Coppell scored over twice as many with 95. The Cowboys will look to gain some momentum with this match as they head into district play that next week at Jesuit.
"[McKinney Boyd] is always a pretty solid team," Haas said. "I know a lot of guys on their team, and I know that they lost a few of their best players, so they might not be as strong as they were last year, but we have to go down there and play our best no matter what."
Boys vs Daphne (Ala.) (March 17)
The Cowboys will travel to Gatlinburg, Tenn. after district play and right before the playoffs to play in the Smoky Mountain Cup tournament, which includes a matchup against last season's Alabama state runner up Daphne (4-1). The Trojans finished last season with a 19-6-4 record with four wins in the postseason.
"It's going to be different since as a high school team since we never really play teams out of our state," Haas said. "But for club soccer, I have played a lot of different teams even internationally. But playing a different high school team will be exciting just to see how we can adjust since we won't really know how they'll play."
Girls vs Trophy Club Byron Nelson (Jan. 17)
Next week's matchup will be a big one for the Cowgirls, as it is two matches before district play begins. Byron Nelson (2-0), according to TopDrawerSoccer.com, is ranked No. 13 in the nation, one spot behind Coppell. Both teams have played against Belton this year, with Coppell winning, 2-0, and Byron Nelson winning, 5-0. Last year, Trophy Club lost in the bi-district round to the state champion Flower Mound.
"Last year, I just remember thinking of how good they were," senior goalkeeper Maddie Weber said. "This year, they're in the 'District of Death' (District 5-6A) and we know that they will do well in that district. It'll be a very intense game for us, and if we win it would be a huge confidence builder for our team going into district play."
Girls vs W.T. White* (Feb. 3 and Feb. 28)
Last season, W.T. White (3-0-1) was one of the top teams in the area with a 16-0-3 record heading into playoffs. However, it was upset in the bi-district round of of the playoffs by JJ Pearce, a fellow District 9-6A team. With the Feb. 28 matchup at the end of the district season, this matchup can have big implications heading into state playoffs.
"The level of play in our overall district has improved," Coppell girls soccer coach Ryan Dunlevy said. "Obviously we don't have a Southlake [Carroll] this year but Richardson Pearce has a bunch of underclassmen that have varsity experience, Lake Highlands will be a pretty good squad and then W.T. White only lost one game last year so they will be a good team that we'll face as well."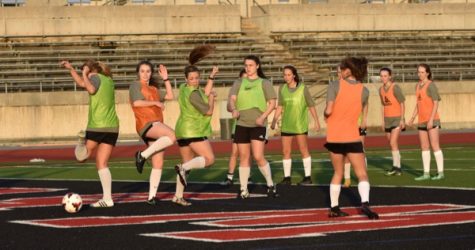 Girls vs Lake Highlands* (Jan. 31 and Feb. 24)
Lake Highlands (2-1), a team which allowed just 21 goals all last season, lost in the area round of the playoffs to Waco Midway. What stood out from its schedule though was their record against teams in District 9-6A. The Wildcats defeated Skyline in non-district play 6-2, while shutting out Richardson Berkner three times with a combined score of 12-0. This year, Lake Highlands could do some damage against teams they have played last year, yet with the new district alignments for this year, some of the teams have not seen each other yet.
"Playing teams we haven't played before is hard because we don't really know their style of play," Weber said. "Last year, when we played teams like Southlake, we could expect what to get, but this year it'll be interesting. Coach [Dunlevy] watches a lot of film though so he can tell us how he wants us to play but it's still difficult without the familiarity."
* denotes district match
Follow Joseph on Twitter at @joseph_krum
Leave a Comment
About the Contributors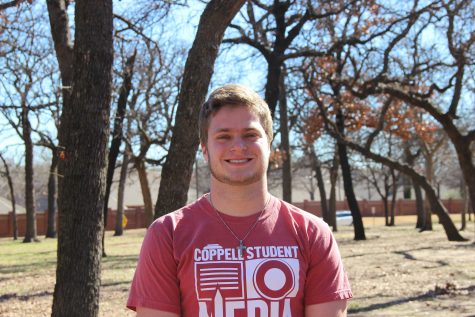 Joseph Krum, Executive Enterprise Editor
Joseph is the Executive Enterprise Editor on the Sidekick Newspaper and he also plays football for the high school. Joseph is a senior in high school...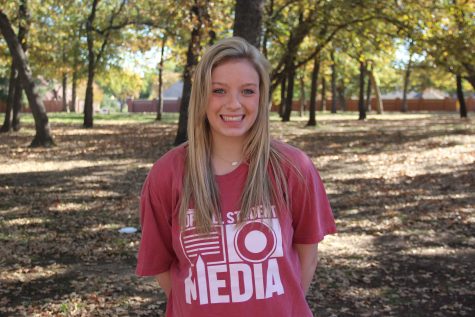 Megan Winkle, Staff Photographer
Megan is a sophomore at Coppell High School and is a first year staff member on The Sidekick. She is a photographer and enjoys watching and playing sports.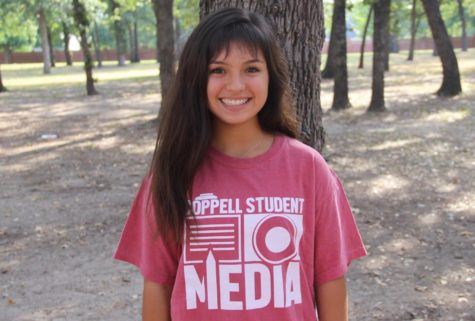 Ale Ceniceros, Photography Editor
Ale is a senior and the Photography Editor for The Sidekick. She has been involved with photography for 7 years and hopes to continue down this path in...