Fortune House provides Shanghainese comfort food to local diners (with video)
After living in Texas for 13 years, I've often felt the lack of international cuisine. For some, chain restaurants such as Chipotle and Pei Wei fill the void. For others, the empty space has been slowly filled by new and unique restaurants filling the Dallas area. Fortune House, a traditional Chinese/Shanghainese restaurant in Valley Ranch, is one of those restaurants.
Walking into the restaurant, I was immediately fascinated by its design. The restaurant is slightly dim with red lanterns and pops of gold decorations, truly adding to its traditional aura. The setting is fairly casual, so it's perfect for a fun hangout spot with friends and family.
Shanghainese food is especially popular for one specific dish – Xiao Long Bao, also known as soup dumplings. Inside the dumpling is a pork filling with hot soup. Fortune House serves eight dumplings for just $9.99. Though the dumpling skin is a bit thicker than preferred, the soup is perfectly made. The dish is great comfort food to have especially in cold weather. I recommend this dish to anyone craving some Xiao Long Bao closer to home.
The medium sized wonton soup ($8.50) has a chicken broth base with steamed pork wontons. For those who enjoy lighter meals with less striking flavor, this dish is wonderful. I prefer a deep variety of flavor and spices, so this dish is one that I didn't particularly favor.
The pan fried thick noodle with shredded pork and soy sauce, which I requested a light amount of, is priced at $10.99. This dish is absolutely delicious. The texture of the noodles is very chewy and the flavors are deep and spicy. The noodles are also cooked with spinach, which adds a nice green kick to the meal.
The soup dumplings are definitely the highlight of the dinner. Because of its unique construction and mouth-watering soup, I'll definitely be back for more. Next, the thick noodles are also a great meal for those who like a truly flavorful dish. The wonton soup is not the best, but it would probably appeal more to others who prefer lighter options.
What tops the Fortune House experience is the roots of the restaurant. Established by Lucy Yong, who grew up in Shanghai, Fortune House isn't just another westernized Chinese restaurant. While there are certainly Americanized dishes, the traditional roots remain strong in the culture's signature dishes.
About the Writer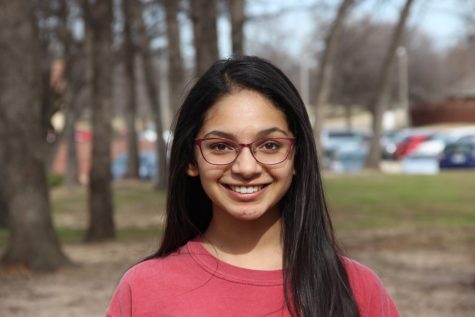 Rutuja Joshi, Staff Writer
Rutuja Joshi is a staff writer for The Sidekick. She especially enjoys writing articles in Opinions and Entertainment. A senior at Coppell High School,...