A fool for the feast
Coppell Madrigals presents "A Fool For Your Love"
With built anticipation, the 2016 Madrigal Feast did not fail to meet and exceed expectations. With more tickets sold in the history of CHS Madrigal Feasts, the house was packed with eager audience members ranging all ages and background. With mesmerizing harmonies, acting, scenery and food, Madrigals truly created an unforgettable night.
Though set in Coppell High School's cafeteria, audience members were whisked away into a medieval world with castle backgrounds, ornate costumes and grand thrones. What set this event apart from other choir events is its dramatic play featuring a king (senior Daniel Kim), a queen (senior Esther Cha), a princess (senior Pam Mason), a town crier (sophomore Jacob Barnes) and more.
This play, never performed before, starred a male jester (junior Marcus Reyes) seeing his replacement by a female jestress (New Tech [email protected] senior Isabella Ventura). Irritated by the replacement, the male dresses up and behaves like the female and attempts to get his job back in the castle. Intertwined in this story is the importance of love in marriage, critiques of classism and female empowerment. Though the content appears heavy, the play was presented through light satire and comedy, leaving the audience in constant laughter.
Specifically, Reyes and Ventura were outstanding in their characters. Each flaunted their roles with great sarcasm, loquaciousness and drama.
"Marcus was so into his character that he even added some extra sass and lines to fit his character more," Cha said. "It showed his dedication to his part and really added spontaneity to the play."
In addition to the drama, the feast included songs from Kantorei, A Cappella, Men's Choir, and even Coppell Choir Alumni. This mending of all choirs brought a unity to the performance, making the atmosphere feel like a family of Coppell choir that all audience members got to be a part of and enjoy. Songs ranged from medieval "Throw Open Your Shutters" and "Masters In This Hall" to Christmas-themed "Silent Night" and "Ave Maria".
Coppell Madrigals and Choir should feel very proud of their performances on Dec. 9 and 10. The effort that each member put in was evident at first sight. Each detail from pitch to back drops to cookies was tended to, leaving each member amazed by the production. This annual feast is one that I'd recommend anyone to attend. And to Coppell Madrigals, congratulations on the stellar performance.
Follow @Rutuja_Joshi on Twitter.
About the Writer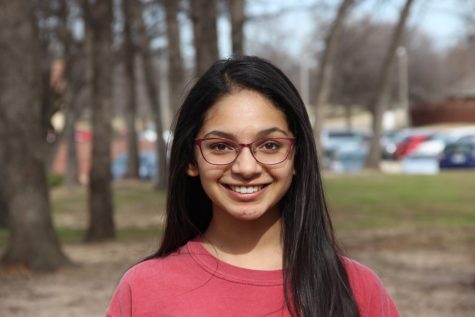 Rutuja Joshi, Staff Writer
Rutuja Joshi is a staff writer for The Sidekick. She especially enjoys writing articles in Opinions and Entertainment. A senior at Coppell High School,...