Davis rejuvenates program with purpose heading into second year
When you move a tree from desolate ground to fertile soil, it goes into shock for a period of time as it acclimates to its new environment. Then, after the adjustment period is through, the tree experiences growth it never could've imagined.
In this instance, Coppell girls basketball coach Kristen Davis is the arborist and the basketball program is the tree.
"Broken," Davis said. "That's the best way to describe it, not necessarily in a sense of athleticism or even basketball, but the culture seemed battered and just not in a good place."
The 2015-2016 season was Davis' first at Coppell, and the team was not used to her intense style. Being coached hard to produce expectations and reach goals is different from being degraded, but often times with a new coach players are not able to differentiate the two, especially if they were used to the latter in the past.
"We would coach them, and coach them hard, yet it was met with negative responses that produced negative results," Davis said. "This year is going so well because it's taken much more positively along with us as coaches really thinking about the things that we say and the things that we do."
The Coppell Cowgirls (7-5) recently placed second in its second tournament of the season from Dec. 1-3, adding another trophy to Davis' resume in her short time here in Coppell, but these pre-district results are not new to her.
"Last year we won quite a few preseason games," Davis said. "But when we got to district and faced teams like [Southlake  Carroll] or Trinity the success that we had worked so hard for fell out from underneath us."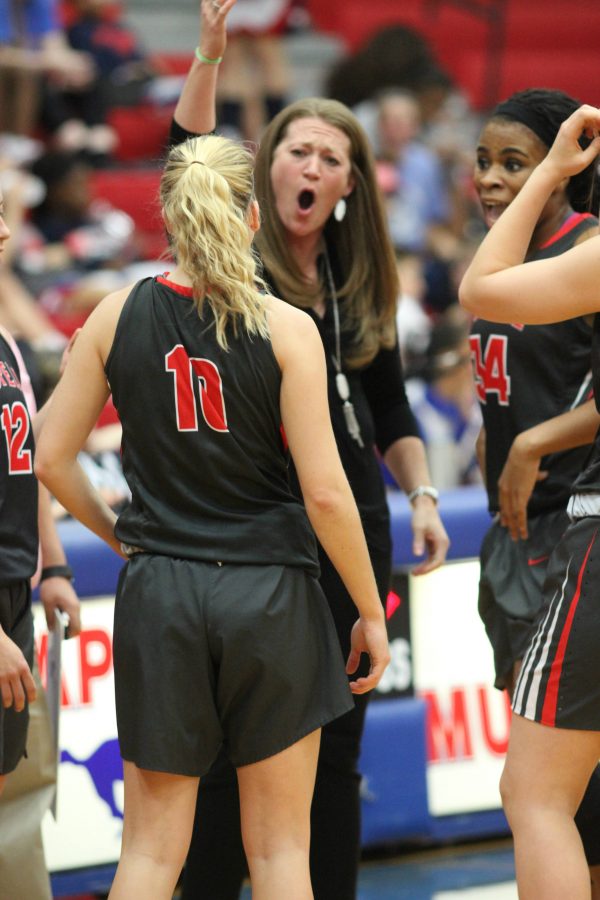 Sports is as much mental as it is physical, and no matter how it sounds, games cannot be won in practice or on the bus ride there, but they can surely be lost. The mindset of the team is forged during countless hours of work and even outside of practice.
"Coach Davis has made the basketball program a family again," junior guard Rylie Burleson said. "We have become so much closer and actually enjoy playing the game together which may not have been the case in the past."
When a team cares for and depends on one another like a family does, great things can happen, and the overall effort of the team goes through the roof. A major change that Davis has made has nothing to do with basketball-specific aspects, but she values how hard her team plays above everything else and that has only lead to the program continuing to improve.
"We play hard," Davis said. "It started in Performance Course during the fall and [the team] was here three days a week at 6:30 a.m. with PC coach Stephen Bacca, he taught that that hard work is and should be enjoyable. The girls stopped looking at the what and saw the why: winning."
Attention to detail is a key component to any team who has any aspirations of competing, and for players to put time into to small things there must first be a cohesion amongst the group that puts the team first. Not everything is flashy in basketball.
The famous story of Steve Nash simply catching a basketball for an hour a day personifies how even the players at the pinnacle of the sport pay attention to the nuances of the game.
"The fundamentals are so easy to overlook and call 'kid stuff'," Davis said. "Nothing is too small. This and the effort are the two major things that changed the culture and to program."
Cultures can be changed daily on teams, but for a positive one to stay there has to be a buy-in from not just a few players, it has to be unanimous and complete. Only then can potential be realized.
"We play as a team," junior guard Mary Luckett said. "Throughout practice, we do drills that require us to work as a team to reach goals, goals that could not be achieved if you are playing for yourself."
Playing hard and doing the small things seems to be the mantra for this Cowgirls team. Davis has this program on the rise.
About the Contributors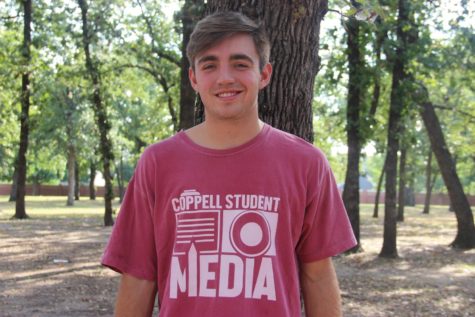 Reid Valentine, Sports Copy Editor
Reid Valentine is a third-year staffer on The Sidekick who is mainly a sports writer with a passion for feature stories. His dream since being a child...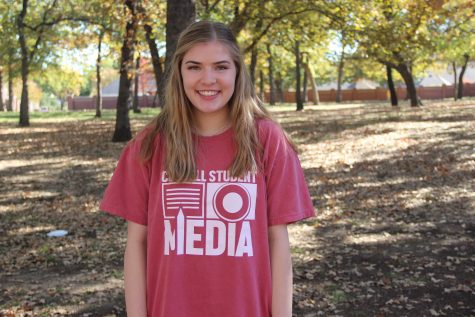 Amanda Hair, Sports Photography Editor
Amanda Hair is a senior at Coppell High School, this being her final year on The Sidekick and her first year as the Sports Photography Editor. She is also...