Offense's playmaking ability, key defensive stops push Cowboys to regional semis
ALLEN — The play was a disaster from the start.
With just over two minutes remaining, the snap went right between sophomore quarterback Brady McBride's legs and dribbled off to his left. It was a mad race to the football between McBride and a Rockwall defensive lineman.
But instead of simply falling on it, McBride picked it up and his eyes looked downfield. Breaking a tackle, he rolled out to his left and tossed the game-winning 59 yard touchdown pass to senior wide receiver Matt Dorrity, giving Coppell (10-2) the 29-25 victory over Rockwall (6-6).
"It wasn't a pass, it was a designed run for me to the outside," McBride said. "It went between my legs, and I just grabbed it and [Dorrity] was wide open in my vision, he knows where I'm going to be at all times."
Even more miraculous is that this is not the first time McBride has turned a bad snap into a game-changing play. Last week against Rowlett, he picked up a snap over his head and hurled it downfield for a big gain.
"We practice scramble drill, we practice bad snaps every day," Dorrity said. He finished with four catches for 145 yards and two touchdowns. "We're pretty thankful because for the last two weeks, it's keeping us in it."
In what was an odd game from the start, the playmaking capability of McBride and the ability of the defense to get huge stops was key. After the Cowboys turned the ball over on downs with only three minutes left, the Coppell defense was able to force a three and out, only running a minute off the clock. Then after the game-winning touchdown, the Cowboys forced Rockwall into fourth and 21, where a failed hook and ladder play sealed the game.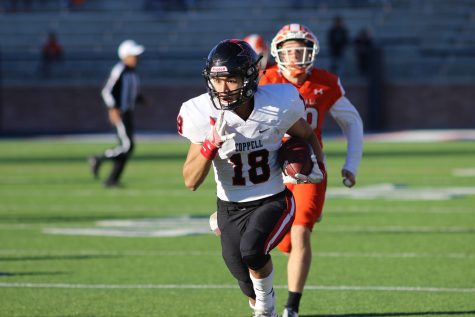 "We ran a blitz that we hadn't run all night, that we've done well this year," Coppell coach Mike DeWitt said of Rockwall's final drive. "We came back to it, and it was good."
Late in the first half, sophomore defensive back Jonathan McGill kept the Yellow Jackets out of the end zone near the end of the first half, coming up with a one-handed interception near the goal line. Plays like this are what the Cowboys have banked on all year, and it paid dividends in Saturday's victory.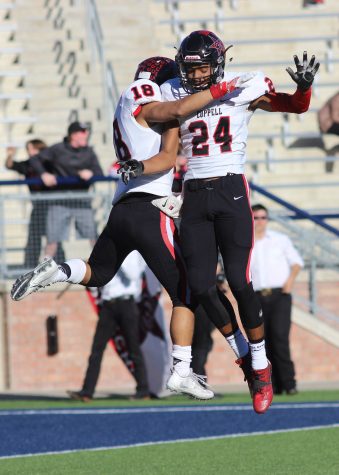 "The coaches in that office and the kids in that locker room know that we're a good football team, especially defensively," DeWitt said. "They played with a chip on their shoulder all year, they don't feel like people respect them. The kids are playing really, really hard and I'm excited for them."
Next week, the Cowboys travel to Waco ISD Athletic Complex to play Round Rock (9-3) at 2 p.m. In their first regional semifinal appearance since 2010, this is the largest stage on which most of the athletes on this team have played.
"We're ready," Dorrity said. "It's going to be a normal practice week, we're going to start 0-0 and try to go 1-0 by the end of this week."
About the Contributors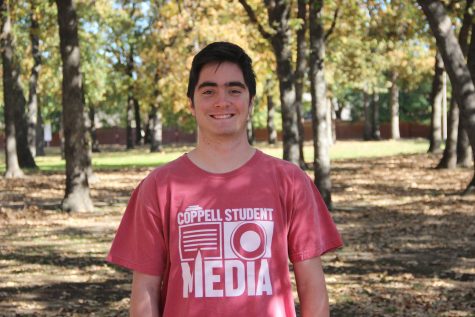 Marcus Krum, Executive Sports Editor
Marcus Krum is a senior at Coppell High School. In his third year on staff, he is the sports executive editor. In his years on staff, he focuses mainly...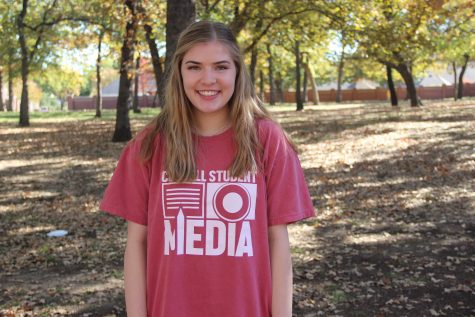 Amanda Hair, Sports Photography Editor
Amanda Hair is a senior at Coppell High School, this being her final year on The Sidekick and her first year as the Sports Photography Editor. She is also...