Coppell overcomes physicality on ice for solid victory against Keller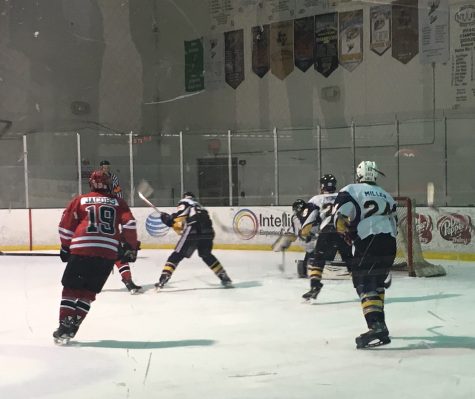 FARMERS BRANCH – With few penalties and a solid attack routine, the Coppell Cowboys (6-0-1) hockey team defeated the Keller Spartans (5-2-0) in a fast paced, competitive game, 6-4.
Both team's defense came back in the second period with fierce fervor, with solid blocks from senior defender Parker Noell and saves by senior goalie Evan Williams. Two penalties by Keller gave Coppell the advantage and the Cowboys utilized the manpower to bring the score up to 6-4 by the end of the second period.
"We knew which way we were going to score some goals tonight and which angles to attack on," Coppell coach Cosmo Clarke said. "Their goaltender was a little bit weaker on some sides so were able to get some shots off. We made sure not to make some passes up the middle of the ice and attack in the way we wanted."
Tensions were high going into the third period, with hostile energy stemming from roughing and cross-checking. The Cowboys remained level headed and kept their composure with the new edge on the ice, and were able to keep the game in their favors until the last buzzer, ending the game with six minutes in the penalty box.
"Our offense plays a lot in different organizations outside of school so we just know how to connect those plays really well," Coppell junior forward Ethan Wang said. "Our defense was really solid and were able keep our head during Keller's power plays and keep the upper hand."
A steady first period kept Coppell and Keller evenly matched offensively and defensively. Breakaway goals from senior forwards Jarrett Taylor and James Reaman combatted Keller's wide outside shots from the blue line, tying it at 3 at the end of the period.
Offensively, Coppell's attacking strategy paid off with more goals scored than shots on goal with only 24, compared to Keller's with 33 and only four goals.
"We made some good saves and kept our players from panicking around the net," Clarke said."It started to get a little physical but once we were able to get a power play we could make some great plays."
Leave a Comment
About the Contributor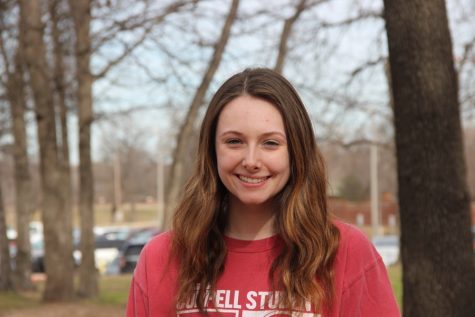 Kathryn Rudd, Entertainment Editor
Kathryn Rudd is a junior and a second year member for The Sidekick newspaper. When she is not working for The Sidekick, she can be found working at...