Seventh annual Taste of Coppell does not fail to deliver delicious selection (with video)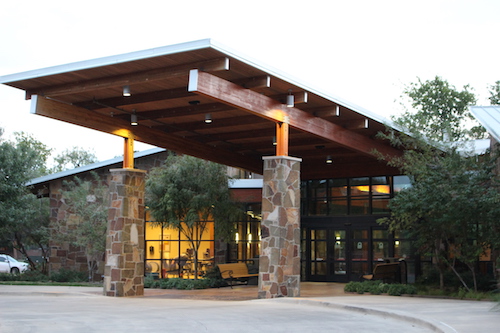 Despite the intermittent rain, close to 500 attendees were not reluctant to miss out on the savory, delicious food provided by over 30 local food and vendors on Sunday.
"I enjoy tasting from different restaurants I haven't tried myself and being pleasantly surprised by some I really didn't think I would like," Coppell resident and four year attendee Pat Water said.
Attendees were welcome to sample unlimited food and drink from a selection of 60 unique and delicious items. Many Coppell High School neighboring restaurants such as American Tea and Spice, Salata, Zenzero and Little Greek were in attendance.
Featured food included chicken tomatillo with mole sauce, guacamole and chips, black walnut chicken salad, oreo cupcakes, fish tacos and meat shawarma.
"Every year it gets bigger and better and it's getting to be a tradition for a lot of folks to come," director of operations Karen Cook said. "I look forward to the diversity of restaurants and letting a new restaurant showcase themselves hopefully to jumpstart their business."
The majority of the event took place indoors in the Coppell Senior and Community center but a large tent was set up in the parking lot featuring Raising Cane's, Little Greek, Black Walnut Cafe, Anamia's, Potbelly and Hard Eight Barbeque.
"We look forward to new customers and getting our product out there so people know we have the best chicken on the planet," Cowboy Chicken vendor Ray Jordan said. "I love being around people and seeing everyone smile, especially when they try our food."
The menu had a multicultural selection of cuisines including Greek, Mediterranean, Italian, American, Indian and Mexican dishes.
Dessert items included oatmeal chocolate chip cookies, cake balls, cannolis, sweet tea, mini cupcakes, smores bars and lemonade.
"I look forward to all the food and the drinks and the fun but mainly seeing a lot of our Coppell residents that we don't see any time of the year and they are out, having a great time with friends, enjoying it, and learning about other eateries in the city they had never tried before," President and CEO of the Chamber of Commerce Kristi Valentine said.
Attendees ranged from families coming for the community event to experienced foodies who marked their calendars weeks in advance and look forward to attending it every year.
The judging panel included Coppell Mayor Karen Hunt, city manager Clay Phillips, Coppell ISD assistant superintendent Brad Hunt, deputy city manager Mario Canizares and deputy city manager Mike Land.
Celebrity judges included Ted Emrich, the voice of the Coppell Cowboys football radio broadcast, former Cowboys player and Coppell Steadfast Fitness and Performance owner, Isaiah Stanback, NBC 5 anchor Kris Gutierrez, and Kannon and Sybil from 103.7 KVIL.
"[The restaurants] are wonderfully diverse so there's a real international flair this year," Cook said. "Because Coppell is such a community, folks enjoy seeing each other, its like having a giant family dinner."
About the Contributors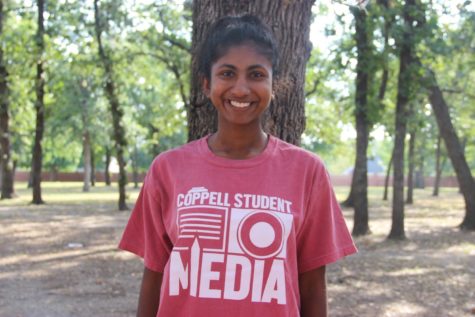 Tanya Raghu, Enterprise Editor
Tanya Raghu is a senior and third year staffer on The Sidekick. In her free time, she enjoys spending time with friends and family, watching movies and...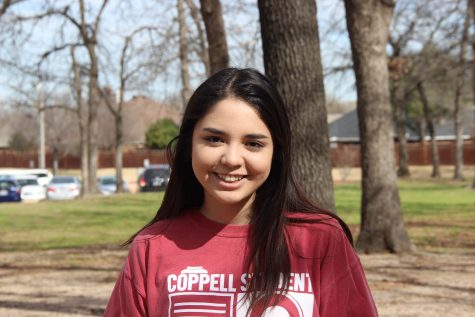 Kelly Monaghan, General Photography Editor
Kelly is a senior at Coppell High School and the General Photography Editor of the Sidekick. She is an expected diploma candidate in the International...