An unforgettable experience: Dalrymple twins prepare for their last year in theater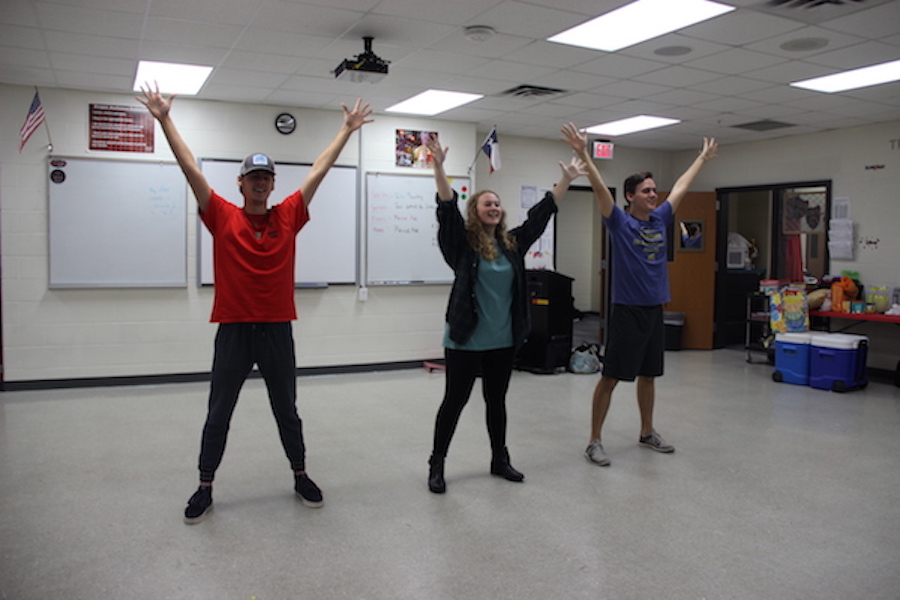 Stepping out onto the stage, they set up the props, take their place and wait. They take a collective breath as the curtains rise and their faces light up.
After almost 10 years of participating in theater, Coppell High School senior identical twins Jack and Ty Dalrymple will never forget the exciting feeling of performing on stage.
"Jack and I started theater because when we were kids, our parents put us in every sports camp imaginable and we just weren't very big fans of them," Ty said. "But around third grade, we started participating in community theater and since then, the more we continued [acting], the more we fell in love with it."
Noticing their talent at a young age, CHS theater director Lisa Tabor appreciates their contribution to the program as a whole.
"I was thrilled when they came up to theater because they are both great actors and caring leaders," Tabor said. "Even though they're twins, they're very different so it's just cool to kind of see the different areas they grow in. The fact that they love theater so much and are always good role models puts them among the group that stands out."
A long time friend and president of the Drama Club, CHS senior Layne Allen has enjoyed getting to perform on stage with the Dalrymples.
"I've known them for about seven years and I love being with them," Allen said. "They are amazing actors. They are open to doing anything the director tells them to and they are so humble about everything, which is what makes them such great leaders."
While theater has helped the Dalrymples grow in their acting skills, it has helped them to grow in their character as well.
"Theater allows me to deliver important life lessons and getting to portray that through a character is so much fun," Jack said. "It's a huge part of my high school life and it's made me the person I am today. It taught me to become fearless and let go of my worries over what other people think of me and through theater, I discovered who I really am.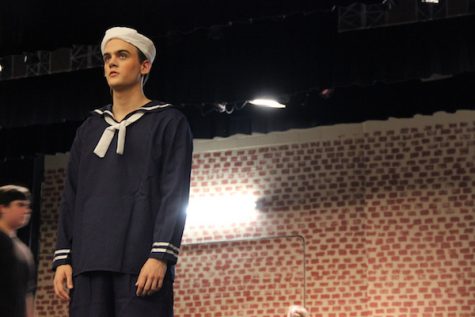 Although the two may have to compete against one another for a role in a play or musical, at the end of the day, both brothers are very supportive of each other.
"Being together has taught us more than we can anticipate because going into auditions, we both have certain parts we want, but we always know that we will support each other no matter the outcome and we know it's more important to be proud of one another," Ty said.
Close friend CHS senior Kara Williams loves watching them perform and has sat in the audience for all of their musicals.
"Jack and Ty are extremely dedicated and talented," Williams said. "On stage, they really become their character so it's interesting to get to step into whatever story or character they're portraying and watch them bring it to life. They have this stage presence that almost just commands everyone to watch."
Beyond a simple extracurricular activity, theater has become a large part of the Dalrymples' passions. As their senior year in high school passes by and they prepare for their final CHS musical, they reminisce on their theatric passion and all their time in the program has done for them.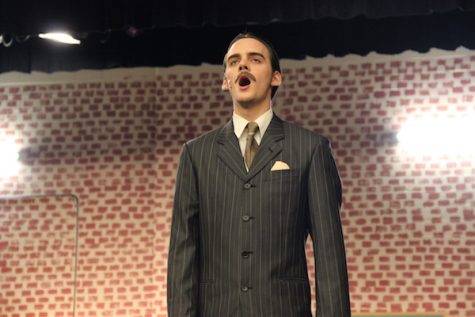 "To us, theater is more than a hobby; it's a passion," Ty said. "Even though [we're] seeking film [production] as a career, [theater] is something we will always love and enjoy in our lives."
In the upcoming musical 42nd Street, Ty and Jack play the roles of Julian Marsh and Billy Lawler, the two male leads, respectively.
"Since my freshman year, I've been looking forward to the senior musical so it's extremely humbling as it brings my entire high school experience together," Ty said. "It's one of those really cool coming of age activities to be in."
While they won't be pursuing theater as a career, the Dalrymple twins hope to keep up with it in the future.
"The world of theater is really cut throat but I want to keep doing it as a hobby and as a fun pass time because I learn so much just watching or being part of a play or musical," Jack said. "I'm more focused on film right now but if I ever have an opportunity to be in theater, I'd never turn it down."
About the Contributors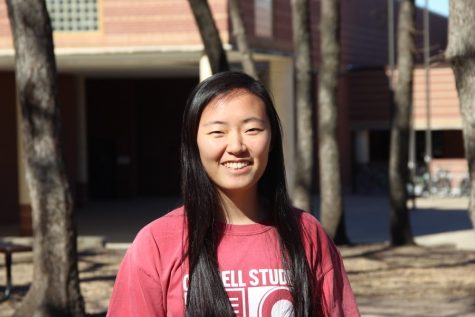 Jessica Jun, Staff Writer
Jessica (Jesse) Jun is a senior and second year staff writer for The Sidekick newspaper. She hopes to pursue her passion in writing by sharing students'...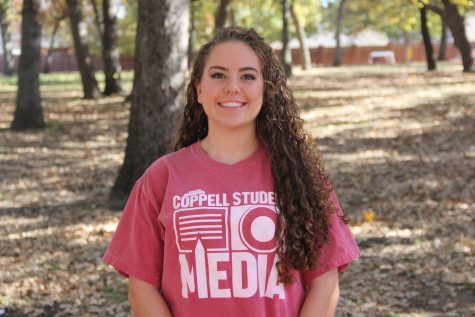 Hannah Tucker, Staff Photographer
Hannah is a sophomore at Coppell High School and is a first year photographer for The Sidekick newspaper. She is a second year member of the Coppell Color...