Theatre students take the stage at silent auction and revue
Going once, twice – and SOLD!
From Dallas Stars tickets, to rare art and variety desserts, visitors walk in to see the Coppell High School commons transformed into a bidder's paradise.
Visitors were not received solely for financial aid. Rather, through talent, entertainment and undeniably delicious food, all were welcomed to experience and support a very unique program – a group of students who live to perform.
The CHS theater department's annual silent auction and theater revue, held on Sept. 24, was not a typical fundraiser. The night began with a silent auction, the theater department's main source of funds. The auction featured a selection of great deals. Not only did this portion of the night allow guests to win an assortment of prizes, but financially support growing talent within CHS.
"People bidding $100 for a cake is hysterical, but also just a great way to make money," Theater Booster Club vice president Lisa Johnson said.
The annual silent auction was the booster club's creative way to raise funds, while also giving back to those who came out and showed support.
Families, students and visitors who had settled into their seats, awaiting their prizes were treated to a delicious dinner catered by i Fratelli and served by none other than the theater department's very own future talent, the Take One freshman students.
Every aspect of the night included large or small contributions and efforts from students of different levels of experience within the department. Whether it was serving food, working the lights or performing, the students' passion and pride was clearly visible.
The fundraiser provided a special focus on entertainment, as multiple student performances were showcased throughout the night.
"The talent portion was my favorite part tonight," theater department head Lisa Tabor said. "I love to sit back and watch the kids do things that I don't see in an audition. Someone gets up to perform and I think, 'oh my goodness – I didn't know you could do that'."
The talent portion was open to all students in a theater class or involved in the musical.
"You always see everyone in the shows, but tonight you see people showing off their individual personalities through their acts," senior Drama Club president Layne Allen said. "It's just exciting to see everyone be how they want to be on stage, instead of playing scripted parts."
The performances not only entertained but reminded those attending of what they came to support.
"We share a passion," theater sophomore Kyra Holmstrup said. "We love theater so much, and want to put on good shows. But these shows are not inexpensive."
The theater department continues to grow every year. With over 300 students, the department seeks to "create shows that allow as many kids to participate," Tabor said. "Financial support is a big part of making that happen, we just have to have that boost."
The proceeds received will mainly fund the department's biggest event of the year, the upcoming musical, 42nd Street – estimated to cost around $50,000.
"There's just something about putting music and dance and art and theater all in one, that really brings out their passions," Tabor said.
In order to put on the musical, the theater department requires financial stability and support.  
"Getting that support from the community and school allows us to do what we do," Johnson said.
The night ended as theater students displayed their talent and hard work with a preview of a dance number from the upcoming musical.
"We don't just perform for ourselves, we do it for the audience – to touch them, move them, make them laugh," Tabor said.

Hang on for a minute...we're trying to find some more stories you might like.
About the Contributors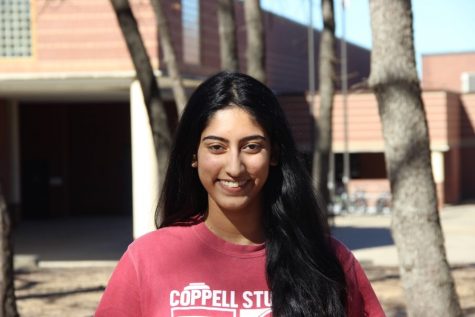 Briana Thomas, Staff Writer
Junior, Briana Thomas, is a South Asian writer whose stories are unfiltered outlets that voice her passions, opinions and beliefs. Briana is intrigued...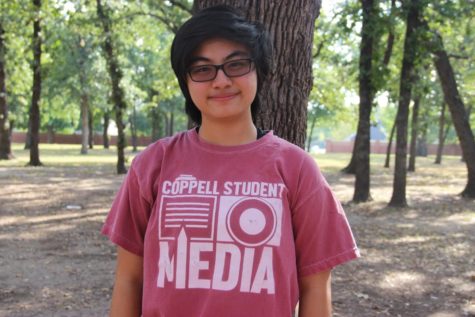 Wren Lee, Executive Design Editor
Wren is a senior. She moved here from the Land of Disney: Orlando, Florida. Yes, she went to Disney a lot. Yes, she has been to Universal. Wren adores...