Rowling releases eighth story in beloved series
Loading ...
In June 1997, the very first Harry Potter book, Harry Potter and the Sorcerer's Stone, was released by British author J.K. Rowling. The novel marked the inception of a journey that three young wizards embark upon.
For seven years, Harry, Ron, and Hermione forged friendships, attended wizarding classes, and ultimately defeated the dark Lord Voldemort.  
Almost 20 years later on July 31, Rowling, John Tiffany and Jack Thorne released a script for the eighth story, Harry Potter and the Cursed Child, which takes place in the year 2020, 19 years after the events of Harry Potter and the Deathly Hallows.
All three authors had an unique role in the creation of this story. Thorne, English screenwriter and playwright, has written for radio, theatre and TV shows. Tiffany, English theatre director, has directed internationally successful productions. Their job is to make Rowling's play come alive on stage.
Rowling had high hopes for this latest installment to the series.
"This is putting me back 10 years. I know there is a lot of expectation," Rowling said in an interview with BBC news.
When put under pressure, Rowling turned to others to help her create this piece.
"[Thorne and Tiffany] were the people I trusted to do it right," Rowling said in a video interview during the premiere. They've done it more than right. [We] love to think that children who might otherwise find theatre quite intimidating would come and see a real play, a long play, and love it."
The play's official synopsis was released by the publisher, Pottermore.
"[Harry Potter is] an overworked employee of the Ministry of Magic, a husband, and father of three school-age children. While Harry grapples with a past that refuses to stay where it belongs, his youngest son Albus must struggle with the weight of a family legacy he never wanted. As past and present fuse ominously, both father and son learn the uncomfortable truth: sometimes, darkness comes from unexpected places," Pottermore said.
CHS librarian, Jennifer Sullivan, has not read the full screenplay.
"I started reading, but the screenplay format was just a turnoff for me," Sullivan said.
Sophomore Sneha Korlakunta did not feel like the new story lived up to her expectations.
"My love for Harry Potter has not decreased in the slightest but I am glad I did not have to actually witness the play in person," Korlakunta said. "The characterization of main characters was incredibly different from the original series' portrayal of them. There were many plot holes and misguided attempts to realistically create a post-Voldemort world. It made me wary of the upcoming [2016 movie] Fantastic Beasts and Where To Find Them."
Sophomore Dwija Dammana agrees that the book was a let down.
"I felt like I didn't like it that much because a lot of the characters were out of character and it didn't keep with the rest of series," Dammana said. "Voldemort kept coming back and that was annoying. I didn't really want that."
On the other hand, two Harry Potter club members, Fran Jaubert and Esha Makkar, had a more positive reception to the story.
"I really liked [the book]," Makkar said. "It was good because it really had a lot of unexpected twists."
Although many do not believe the book continues the beloved traditions that the first seven books set, Rowling has ventured into new, exciting grounds with this unique screenplay. Only time will tell what is yet to come.
Follow Akila @akilam29
About the Contributors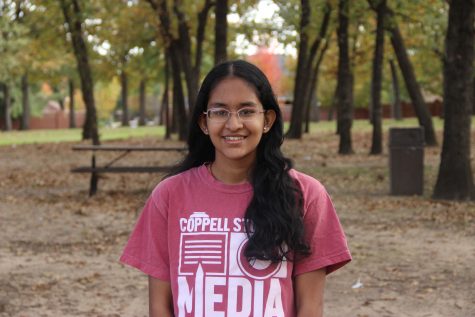 Akila Muthukumar, Staff Writer
Akila Muthukumar is a sophomore who loves writing, dancing and learning new things. You can contact her at [email protected]