A new leader to a proven team
First year Allen head Coach Terry Gambill sits down with Reid Valentine for a Q&A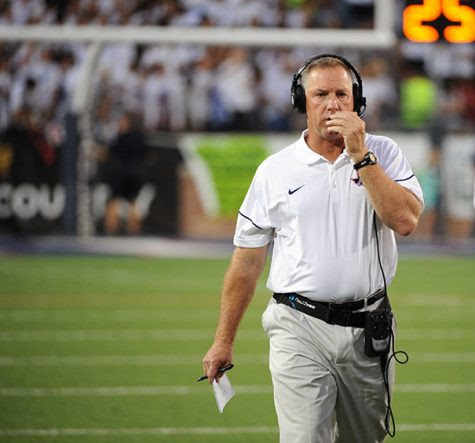 Since 2012, the Allen Eagles football team has gone a staggering 62-2, but 60 of those wins were under coach Tom Westerberg. This year, new coach Terry Gambill took over one of the top high school coaching jobs in America, where the expectation is to win.
After his first two games at the helm, he has done just that by winning both games and outscoring opponents by a total of 70-17. These two wins are possibly the start of another immaculate win streak that amassed over 50 wins from 2012-2015, ending in the 2015 6A state semi-final game against Austin Westlake, the last regular season loss the Eagles endured was at Coppell in 2012.
The Sidekick's Reid Valentine had a chance to chat with Gambill and talk about Friday's matchup in Coppell.
Coppell runs a spread offense, how will you attempt to counter that?
First of all, they have a great [quarterback], he really makes the offense go.[CHS junior Brady McBride] is a really great quarterback that matches their great offensive line with good players to surround him. They are well coached, we are going to have to stay on our responsibilities defensively, when you face this everybody has to do their job. If we don't do our job we won't be successful, that's what we have to do. We have to execute.
Coming off of a huge winning streak, what is the goal for the new season?
We never talked about it, because it doesn't do you any good to talk about the past. You have to focus on the now, it does you no good. We don't really talk about our opponent, we don't talk about Friday nights game, we focus on today. The focus is not on win streaks, the focus is on preparation. It's really a day by day thing.
What are the three keys to Friday nights game?
I would have to say the three phases of the football game. We have to win in the kicking game, we have to win in offense, we have to win in defense. There is 11 players out on the field at a time, and we have to out execute Coppell on Friday night.
Last time you played in Coppell, it was your last regular season loss, is there anything you are looking back on to prepare for this Friday?
Not really, we do not talk about the past. We focus on this Friday night. We only concern ourselves with this Friday night so that we can be successful. That game is in the past, there is nothing we can do to change that, Coppell played a great game that night, we will be ready to play Friday come 7:30p.m.
After your first two games of playing out of state teams, is your team ready for Texas football?
Oh absolutely, there is no question, we have a lot of respect for who we played but we believe that Texas high school football is the best. We know it has great values, and it teaches young boys to be men. We just believe in Texas football, when you look at how many great teams there are in Texas you have to be really good to face this amazing competition week in and week out.
About the Contributor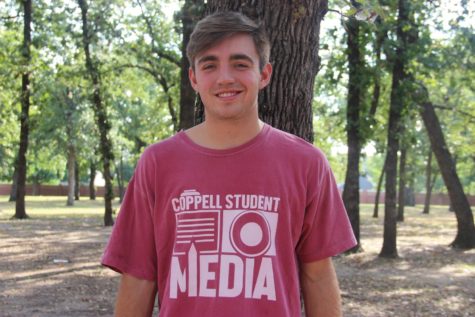 Reid Valentine, Sports Copy Editor
Reid Valentine is a third-year staffer on The Sidekick who is mainly a sports writer with a passion for feature stories. His dream since being a child...