Coppell Cowgirl catcher committed to Duke University
Traver to play in first-ever softball program at dream school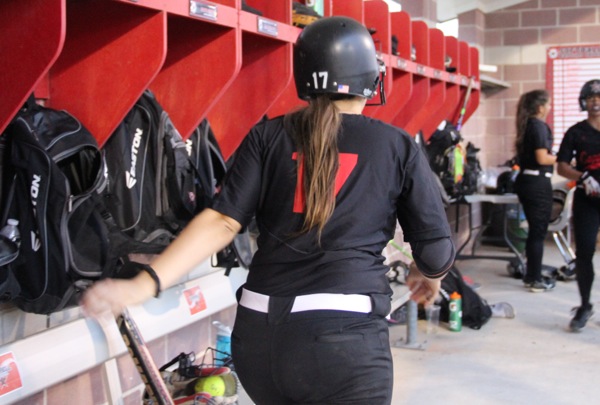 The first thing Coppell Cowgirl varsity catcher Madi Traver did after she verbally committed to play softball at Duke University in 2017 was call her best friend, Coppell High School junior Sami Thomas.
"My recruiting process started back in the summer before my eighth grade year and I didn't end up committing until I was a junior," Traver said. "I think once it came down to my final two schools [my parents] knew what was going to happen, they know me really well. So I called [Thomas] right after I made the final decision and was just like 'Oh my God, I can't believe it's finally over.'"
As a junior at New Tech [email protected], Traver has played on the Coppell Cowgirls varsity team for three years and, after hard work both on the field and in the classroom, she has verbally committed to continue her softball career on the first ever softball team at Duke.
Traver has seen massive success as an individual player. In the 2016 high school season, she has hit seven home runs thus far.
"She knows how to play the style of ball. She's good, and she's smart," Coppell softball coach Mike Dyson said. "She understands the game. That's the biggest thing: she understands the game."
As a freshman she was named defensive player of the year, made First Team All-District and First Team All-Academic; as a sophomore she was named her team's Most Valuable Player and also made First Team All-District and First Team All-Academic.
Her success in softball has acted as a driving force to inspire Traver to succeed academically. Colleges began to recruit her before she was in the eighth grade, and the academic quality of the schools that were scouting her pushed her to study hard and keep her grades up.
Traver's parents support her in all of her athletic and academic endeavors and they appreciate how softball has helped improve her opportunities for education in the future.
"[Playing softball] has taught her, from a young age, that the harder you work the better you do," Traver's dad John Traver said. "She's definitely taken that into the classroom."
Committing to Duke University is an amazing accomplishment that certainly required a lot of hard work, but it was not the only school that was recruiting Traver.
At first, Traver was looking at large schools that are in large athletic conferences, but, after evaluating the type of education and athletic program she wanted, she decided Duke University had the smaller student body, large athletic program and rigorous academic opportunities that she was looking for.
"Duke was kind of like a fairy tale school," Traver said. "It had everything that I wanted. My first visit [to Duke University] immediately felt like home. I loved it. Everything just felt right."
Duke will field a softball team for the first time once Traver arrives for her freshman year, so plans to make history as a part of the university's first ever softball team in the 2017-2018 school year.
At Duke, Traver will have the opportunity to play in the Atlantic Coast Conference (ACC) one of the premier athletic conferences in the nation.
"I'm excited to play college ball, face some of the best pitchers in the country and work towards making a name for myself as a hitter and player," Traver said. "We have a huge amount of talent coming in and I'm excited to see what we're capable of."
Although being able to make history and play at Duke is an amazing opportunity, but Traver's greatest opportunity will begin once she graduates.
"What I'm most excited about is once she gets a degree from Duke, she'll have the opportunity to kind of do whatever she wants with her life and you can't ask for anything more than that for your kid," Mr. Traver said.  
Leave a Comment
About the Contributors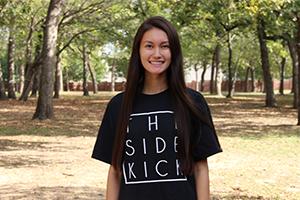 Maggie Theel, Staff Writer
Maggie Theel is 16 years old and she is a junior at Coppell High School. In addition to being a staff writer for The Sidekick, she is a diploma candidate...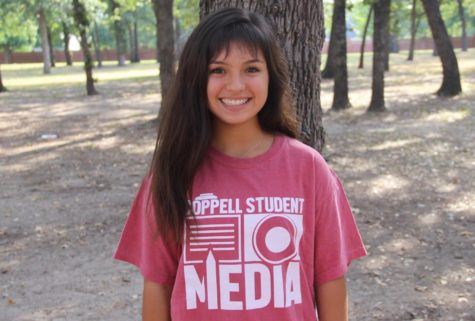 Ale Ceniceros, Photography Editor
Ale is a senior and the Photography Editor for The Sidekick. She has been involved with photography for 7 years and hopes to continue down this path in...