Cowboys fall in physical battle to Mustangs, 66-50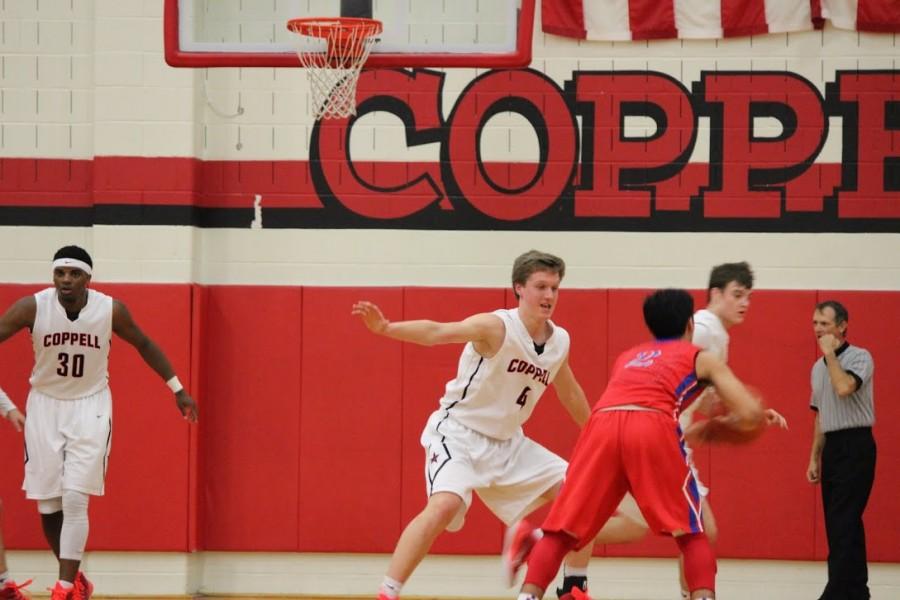 By Joseph Krum
Staff Writer
@joseph_krum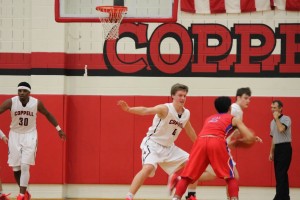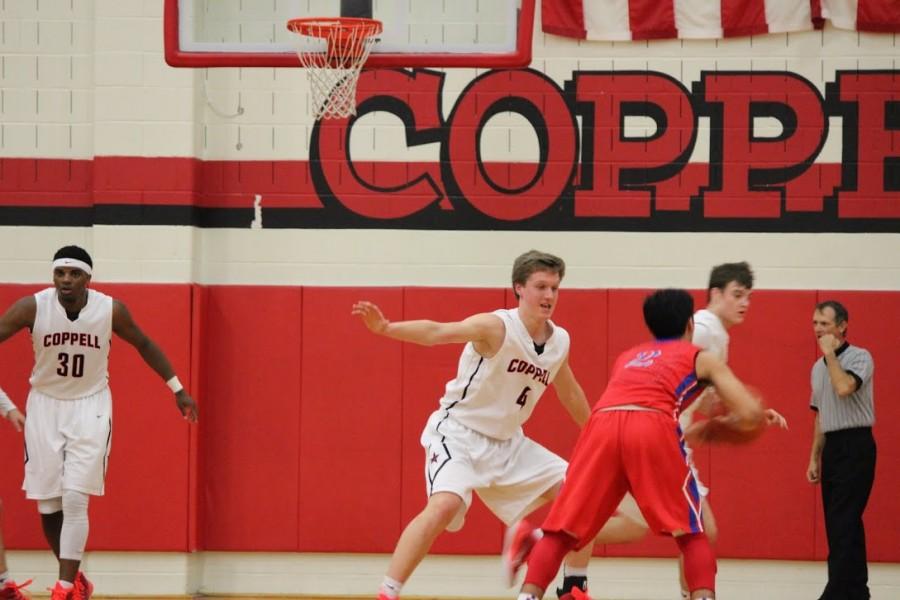 In a physical matchup against the Grapevine Mustangs, the Coppell Cowboys basketball team fell 66-50 to fall to 4-9 on the season Tuesday night at Coppell High School. (Always put the day and location)
 It was a game where it seemed like there was a foul or turnover every other play for the Cowboys, they did not seem to be in it from the start. Scoring only nine points in the first quarter, Coppell started slow and never got into any kind of rhythm.
 Sophomore guard/forward Sam Marshall lead the team in scoring with 11, but felt like his success was dedicated to his teammates.
 "We were moving the ball around well, getting easy points off of cuts and screens," Marshall said. "It was a team effort."
Throughout the game, the Mustangs used the aggressive "trap" method where two defensive players corner the man with the ball, hoping for an errant pass or a five-second closely guarded violation. Grapevine forced both of these effects on the Cowboys multiple times, which lead to lots of breakaway points for the Mustangs.
 "Well, we did not play physical, and that was why we lost," Marshall said. "We turned the ball over a lot and we just could not handle it."
 Last night, it seemed like hardly any shots could fall in for the Cowboys yet almost every shot did for the Mustangs, it is hard to pinpoint a certain aspect that Coppell lacked in. One thing that Marshall thinks that he and the team could control better was the effort.
 "I just have to play harder, and same overall for the whole team," Marshall said. "We have to fight through the traps, and be able to take care of the ball."