Kings of the pitch: Cowboys corral Mustangs, 2-0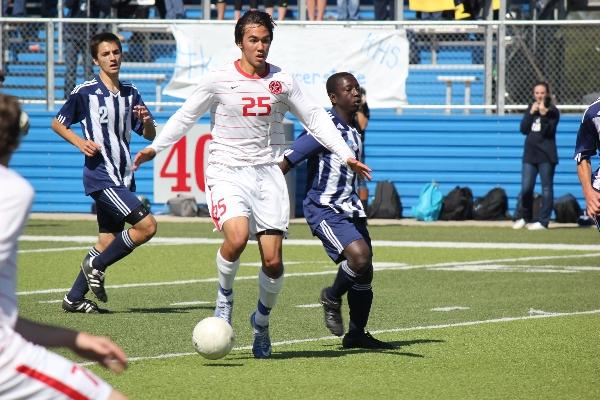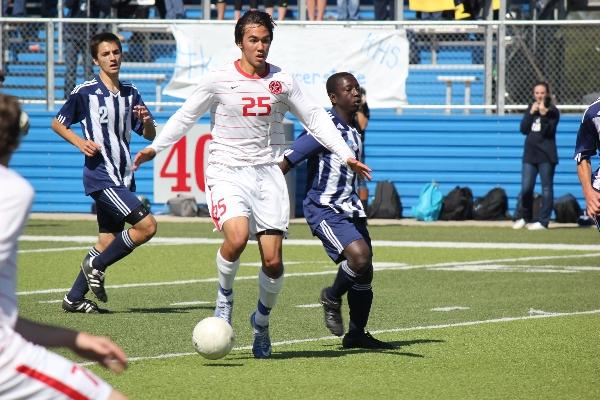 By John Loop
Sports Writer
GEORGETOWN – Celebration ensued on the Cowboy sideline as the final seconds ticked off the scoreboard at Birkelbach Stadium in Coppell's 2-0 win over Kingwood in the Class 5A semifinals on Friday.
The win helped Coppell (22-2) advance to the Class 5A championship match, where it will face Brownsville Hanna at 6 p.m. Saturday.
Seniors Mitchell Parnell and Jarrett Weaver scored one goal each in a game that was dominated both offensively and defensively by the Cowboys.
From kickoff, Coppell controlled possession of the ball, forcing Kingwood to stay on the defensive.
"The kids did an incredible job possessing the ball," Coppell head coach Chad Rakestraw said. "We had probably 75 percent of possession, it was just a matter of finding that final pass and that final opportunity in front of the goal."
The weather also played a factor. The scoreboard reported the wind speed was 16 miles per hour, but it did not look that way on the field.
"We knew that we had to put the ball on the ground," Parnell said. "If we played it in the air, the ball would get caught in the air. We kept it on the ground and it worked out for us."
Finally, Parnell's goal found its way into the net in the 64th minute.
Though the senior's goal had put the Cowboys on top, Parnell knew that one goal was not enough to seal the win.
"When we scored that goal, we knew the job was not done," Parnell said. "We needed another one to put it away."
That finish came from Weaver's give-and-go goal with a nifty assist from junior Neal Tatum..
Weaver's goal made the dream a reality: the Cowboys have the chance to become state champions for the second time in school history.
Brownsville Hanna defeated Alief Elsik, 1-0, in the second match of the Class 5A semifinal doubleheader on Friday night.
For the Eagles, this is only their second trip in 23 years to the state tournament, making them the rookies in this match. Coppell brings 14 experienced seniors into the championship.
Though the Cowboys only stayed for the first half of the Hanna-Alief Elsik semifinal, it was a great opportunity for the players to get a glimpse of what they could see on Saturday.
"It is going to be good to see their tendencies," junior forward Chris Madden said, before the second game started. "I expect they are going to have a lot of natural ability."
Follow @SidekickSports on Twitter or like our Facebook page, Sidekick Online, to keep up with the state championship action.
Videos by Davis DeLoach, Susie Shahsavari, Kristin Anderson
KCBY-TV